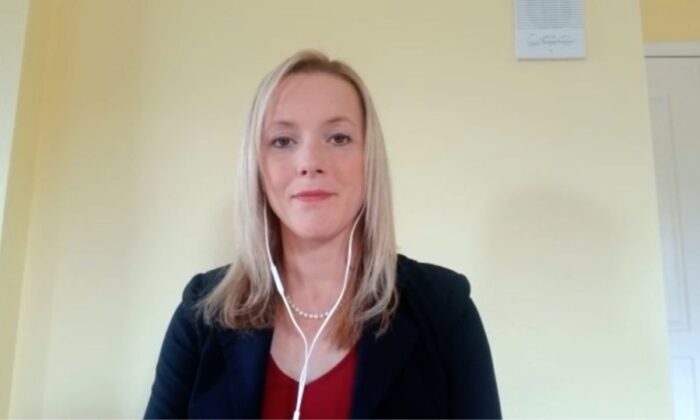 Lisa Haba, a partner of Haba Law Firm based in Florida, told The Epoch Times that Twitter refused to take down sexual exploitation videos of her client even after her client showed Twitter the proof that he's a minor, and that Twitter "certainly was profiting off the exploitation of [her client]."
The Haba Law Firm, the National Center on Sexual Exploitation Law Center, and the Matiasic Firm jointly filed a federal lawsuit against Twitter on Jan. 20, 2021.
Haba told the story of her client during an interview with Jan Jekielek, host of The Epoch Times' American Thought Leaders program.
John Doe, Haba's client, is currently a 17-year-old high school student. When he was 13 years old, he was targeted on Snapchat by online sex traffickers who impersonated a 16-year-old girl. He was manipulated into sending over his nude photos. After receiving them, the traffickers started to blackmail him. They threatened to send his nude photos to his parents, his pastor, and school leaders, and others.
"The child attempted for a long time to appease the traffickers, acquiescing to their demands in an effort to save his family and save himself from their demands," Haba said. "Ultimately [he] was able to break free when they demanded to meet with him, and he, thankfully, declined to do so."
However, when he was 16 years old, the abusive material surfaced on Twitter.
John Doe became aware of the posts from his classmates in January 2020. Many students in his school watched the videos, and John Doe became a "victim of vicious bullying" and "became suicidal."
Click here to read more.
SOURCE: The Epoch Times, Li Hai and Jan Jekielek