The number one thing that a normal, healthy woman needs her husband to provide is security.
Ephesians chapter 5 is God's picture of marriage. The theme of Ephesians for women is respect. God says to treat your husband with honor. Treat him as you would the Lord Jesus, because your husband's most important need is honor.
The standard in Ephesians for a husband is different than it is for a wife. It says for men, "Husbands love your wives just as Christ also loved the church and gave himself up for her." That means the standard for husbands is self-sacrifice.
Think of Jesus. We don't have to love Jesus. The reason we love Jesus is because he died for us on the cross. Jesus is not an imposing God who stands over us demanding something. Jesus went to the cross and did for us what we could never have done for ourselves. And so, Jesus is the most loved person of all time. More than any political leader, or any other person in the history of the world, people love Jesus Christ, because Jesus was willing to give his life up for someone else.
Husbands can earn respect in the same way. Husbands can't demand respect or affection from their wives. We can't go around demanding it, but we can earn it. Admiration and affection come by what we're willing to sacrifice.
Click here to read more.
SOURCE: Christian Post, Jimmy Evans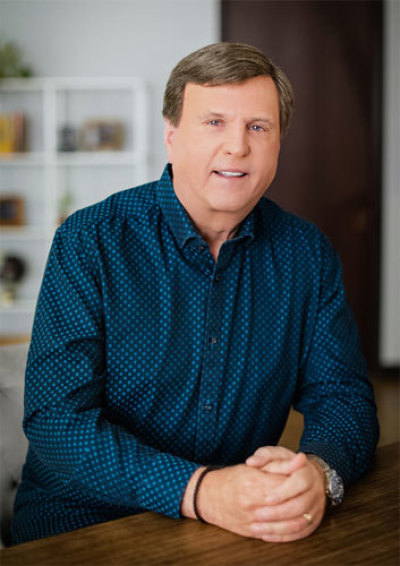 Jimmy Evans is the founder and President of XO Marriage, a ministry that is devoted to helping couples thrive in strong and fulfilling marriages and families. Jimmy and his wife, Karen, co-host MarriageToday, a nationally syndicated television program. He also serves as an Apostolic Elder of Trinity Fellowship Church in Amarillo, Texas. Jimmy holds an honorary doctorate of literature from The King's University and has authored more than seventeen books.