In each of my radio interviews this week, I have been asked about our weather crisis in Texas. People from California to Minnesota to Florida and points in between are following this story. Our winter weather even made the New York Times, and for good reason.
A family in Killeen has been forced to ration oxygen for their premature baby. They had to burn their three-year-old daughter's wooden blocks in their fireplace for warmth. Most of us have now seen our power restored, but more than thirteen million Texans—almost half our state's population—do not have access to clean, running water. As of this morning, the extreme weather has been blamed for at least forty deaths in Texas and elsewhere.
But there is good news in the news as well: Dallas churches and other faith groups helped create an emergency warming shelter for the homeless. The Salvation Army and other faith groups are providing meals and other supplies for those in need. Volunteers are helping migrants who are sheltering in the cold. Lakewood Church in Houston is just one of many churches that has opened its doors to serve as emergency shelters.
I will never take electricity and clean water for granted again. Or those who provide such essential services.
Sleeping by our fireplace 
As a result of our power outages, I became interested for the first time in our state's electricity infrastructure. I learned that Texas utilizes more than 650 power generation facilities connected by more than 46,500 miles of transmission lines to provide electricity for our state. Our power is produced from natural gas, coal, wind, nuclear, solar, hydro, and biomass resources.
Someone had to design and build every one of these facilities, lay every mile of transmission line, and create the means by which we convert natural resources into electricity. People have to operate the infrastructure that delivers this electricity to us, then repair that infrastructure as needed. Workers have been braving dangerously cold conditions this week to restore our power.
Until this week, I confess that I had never considered any of this.
You and I could create a long list of other services we take for granted. Who built and operates the internet or cellular connection you are using to read these words? Who designed and built the electronic device on which you are reading them? How much of your home or office could you build? How much of your food could you produce? How many of your clothes could you make?
Earlier this week, Janet and I were sitting and sleeping near our gas fireplace for warmth. We talked about the days when this was how most people kept warm in the winter. But I admit that I didn't consider the fact that we have a gas fireplace and gas to power it, a convenience much of the world does not enjoy.
Click here to read more.
SOURCE: Denison Forum, Jim Denison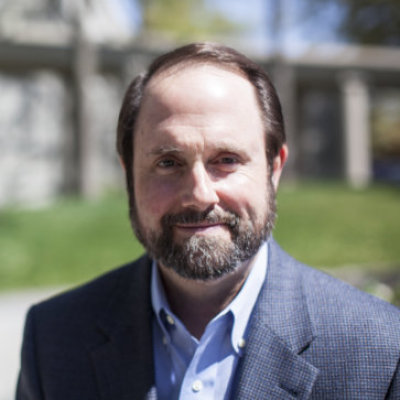 Adapted from Dr. Jim Denison's daily cultural commentary at www.denisonforum.org. Jim Denison, Ph.D., is a cultural apologist, building a bridge between faith and culture by engaging contemporary issues with biblical truth. He founded the Denison Forum on Truth and Culture in February 2009 and is the author of seven books, including "Radical Islam: What You Need to Know." For more information on the Denison Forum, visit www.denisonforum.org. To connect with Dr. Denison in social media, visit www.twitter.com/jimdenison or www.facebook.com/denisonforum. Original source: www.denisonforum.org.