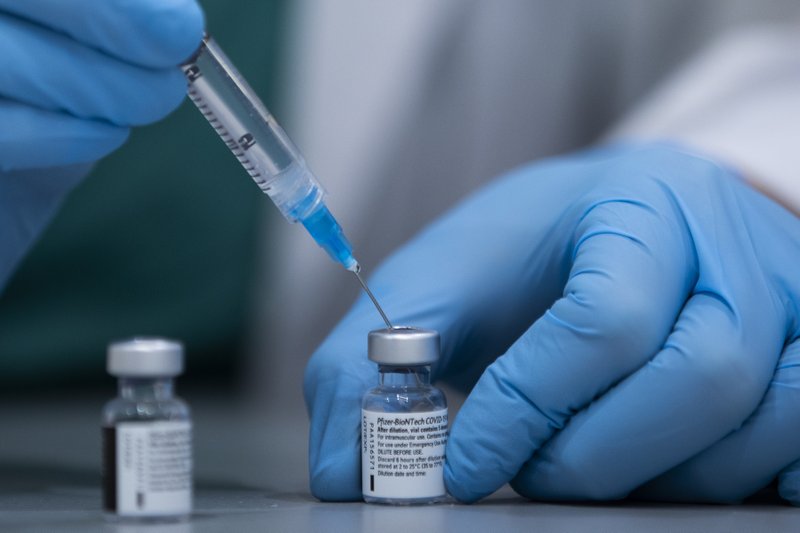 Israel says it is transferring 5,000 doses of Covid vaccine to immunise frontline Palestinian health workers.
Israel has one of the most advanced vaccination programmes in the world but Palestinians in the occupied West Bank and Gaza have yet to see one.
Israel says that is not part of agreed protocols and it has not received any requests from the Palestinians. This is its first such transfer.
Israel has recorded some 640,000 Covid cases since the pandemic began, and just over 4,700 deaths, Johns Hopkins University research shows. There have been almost 160,000 cases in the West Bank and Gaza, with 1,833 deaths, the research shows.
Israel's special deal with vaccine supplier Pfizer – Israel is providing vital medical data in return for a quick rollout – has helped it to become the country that has inoculated more people per head of population than any other.
Some 1.7 million people, almost 20% of the population, have already received both doses. More than three million people have received the first. However, the country remains under lockdown.
The office of Israeli Defence Minister Benny Gantz confirmed on Sunday that Israel would make the transfer to the Palestinian Authority. The Palestinians have not yet commented.
Click here to read more.
SOURCE: BBC