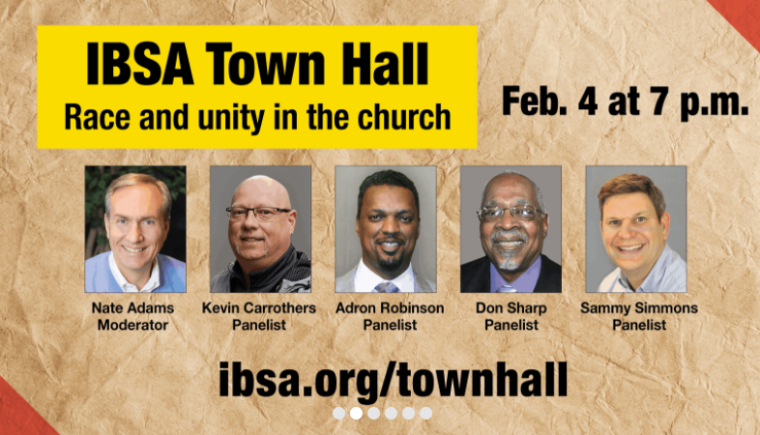 A group of black and white pastors from the Illinois Baptist State Association are calling for a return to the Bible and the setting aside of politics to help heal the racial divide in the Southern Baptist Convention that has erupted over politics and theology in recent months.
"I think the Southern Baptist Convention says a whole lot and has great statements out and has strong theology. I think the Convention needs to work more on what we call 'doalogy' — living out our faith, living out the great commandment. And the more we live out the great commandment, the more we'll be conformed to the image of Christ and the more we will break down the man-made barriers and the demonic barriers that are between us," said Adron Robinson, senior pastor of Hillcrest Baptist Church in Country Club Hills at a virtual town hall Thursday, moderated by IBSA Executive Director Nate Adams.
Robinson who is black, was one of three former presidents of the association, along with current leader, Pastor Sammy Simmons of Immanuel Baptist Church in Benton, who met to discuss ways in which America's largest Protestant denomination could overcome the ongoing divide over race and critical race theory.
Click here to read more.
SOURCE: Christian Post, Leonardo Blair