It was a simple sign on a slow Monday morning. I was walking into the megachurch I was working at, fumbling with my coffee, spilling it on my skinny jeans. There in the doorway was the sign that began to reshape how I viewed the church. The sign was a promotion for a church leadership conference. It is a slight miracle I even saw the sign. As a pastor I have attended so many conferences through the years that I barely even notice them. Like all these conference signs, this one was plastered in rows of pictures of celebrity speakers. One picture made me pause. What stopped me was not just that someone who was not a Christian was a keynote speaker, it was that this person had been fighting a public battle against Christian values.[1] I stood there staring at the sign for an awkward amount of time. In my meetings that day I brought up the sign, only to find no one shared my apprehension. In fact, one coworker chastised me for being concerned. On my way out of work that day, I stopped in front of the sign again. My view of Christian leadership has never been the same since.
There are only about 1,500 megachurches in the United States today.[2] Meaning, there are only about 1,500 pastors of megachurches. Yet, somehow, it seems that every week we hear of a new Christian celebrity pastor failing. The rate of failure is stunning. The number of moral failures as a percentage of megachurch pastors should be statistically impossible. Personally, through my years in ministry, I have worked under three of these lead pastors. All three have had moral failings. This year, only two months into 2021, the news has already been filled with high-profile Evangelical leaders guilty of fraud, affairs, abuse, and even rape. Many people assessing the situation point to the pressure placed on pastors, and the fact that we are all personally flawed. But, this assessment merely leads us to change nothing as we throw up our hands in helplessness. Meanwhile, instead of focusing on each isolated event, we need to realize that this shocking failure rate points to issues that go way past any particular individual pressures. There is something structurally sick about the modern Evangelical church. Evangelicalism is having a crisis in leadership, and the whole world is watching. But why? Why are so many of these pastors failing? Strangely, I have come to see that simple sign as a perfect summary of why Christian leaders are morally failing out of ministry at a continuous rate. Let me explain.
A Shift
I went to my first church leadership conference while in my twenties. I walked into a dark sprawling room with colored lights dancing along the walls. 5,000 grown men, pushing past the capacity of the room, all sang song after song together in unison. My favorite worship band at the time was on stage. Speaker after speaker took the stage, each captivating. There was something intoxicating about the whole event. I was hooked. In between sessions my friends stood in line to get autographs from their favorite celebrity pastors, while I stood in line to purchase their books. This sent me on a path of pursuing this form of Christian 'leadership' for years. I read dozens of Christian leadership books (and to this day have an entire bookcase full of them). I began to listen to three different Christian leadership podcasts every week. I attended Christian leadership conferences every year. It felt like I was getting to hear a secret that had always been kept from me.
Click here to read more.
SOURCE: Christian Post, Darvin Wallis
---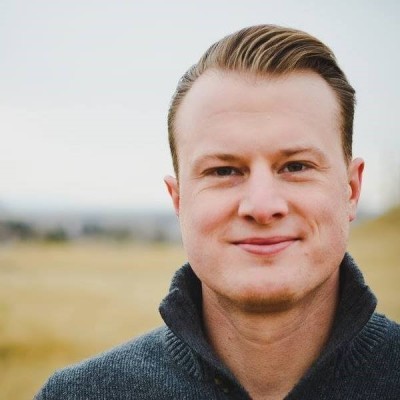 Darvin Wallis is the lead pastor of Mission Church, a church plant in west Denver metro. He is the founder of missionuonline.com, a platform providing free biblical education, and is the author of the book The Missing Key.