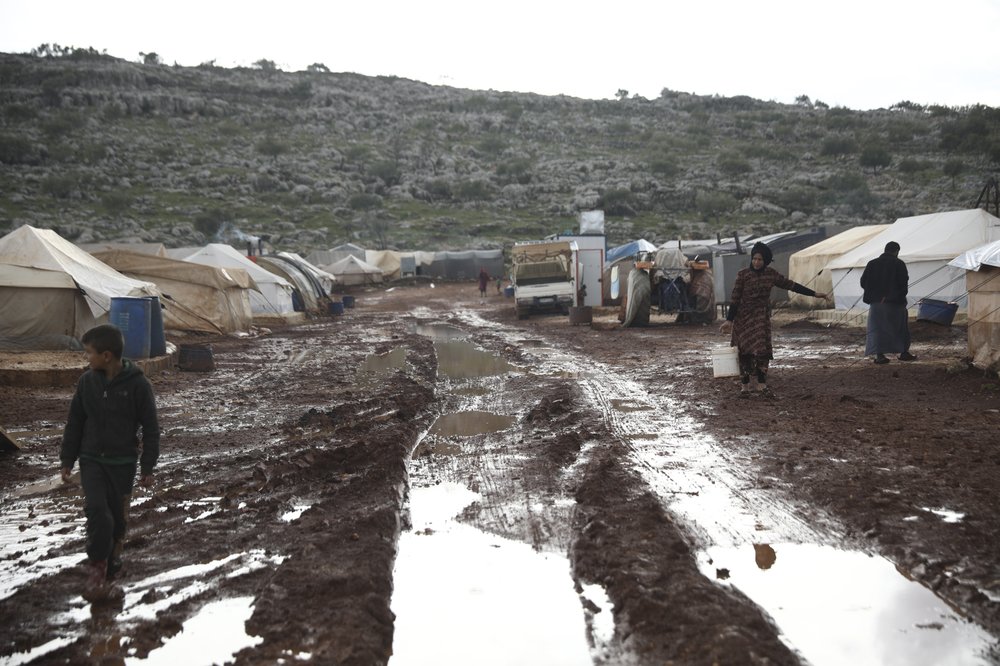 When fighting and civil war broke out in 2011, hundreds of thousands of Syrians were forced to leave everything they knew behind. The internally displaced population grew steadily over time; today, neighboring nations house an estimated 5.5 million Syrian refugees. See our coverage of Syrian refugees here.
Some Syrians managed to rebuild portions of their lives in the past decade, Tom Doyle of Uncharted Ministries says. Like the 120,000 Syrian refugees in northwest Syria and portions of Lebanon, others just lost everything – again.
Days of heavy winds, torrential downpours, and subsequent flooding just destroyed thousands of tent settlements housing Syrian refugees. "There are thousands of them in these camps and [in] many camps, the whole group of tents were washed away. So now these people have nothing as if they don't have enough problems," Doyle describes.
"[Due to] the 10-year war, half the country is displaced from their homes [and] 83% of the population is under the world poverty level."
Help Syrians in Jesus's Name
Uncharted and its national partners work with fellow believers and the UN to meet physical needs in the flood zones. As believers deliver food, clothing, and blankets in Christ's Name, questions lead to conversations about Jesus.
"It's an 'easy in' for the Gospel as those needs are met in a loving, caring way," Doyle says.
Click here to read more.
SOURCE: Mission Network News, Katey Hearth
CALL TO ACTION
Ask the Lord to move mightily in Syrian hearts through this outreach.
Pray for the global Church to recognize this need and support Gospel efforts in Syria.