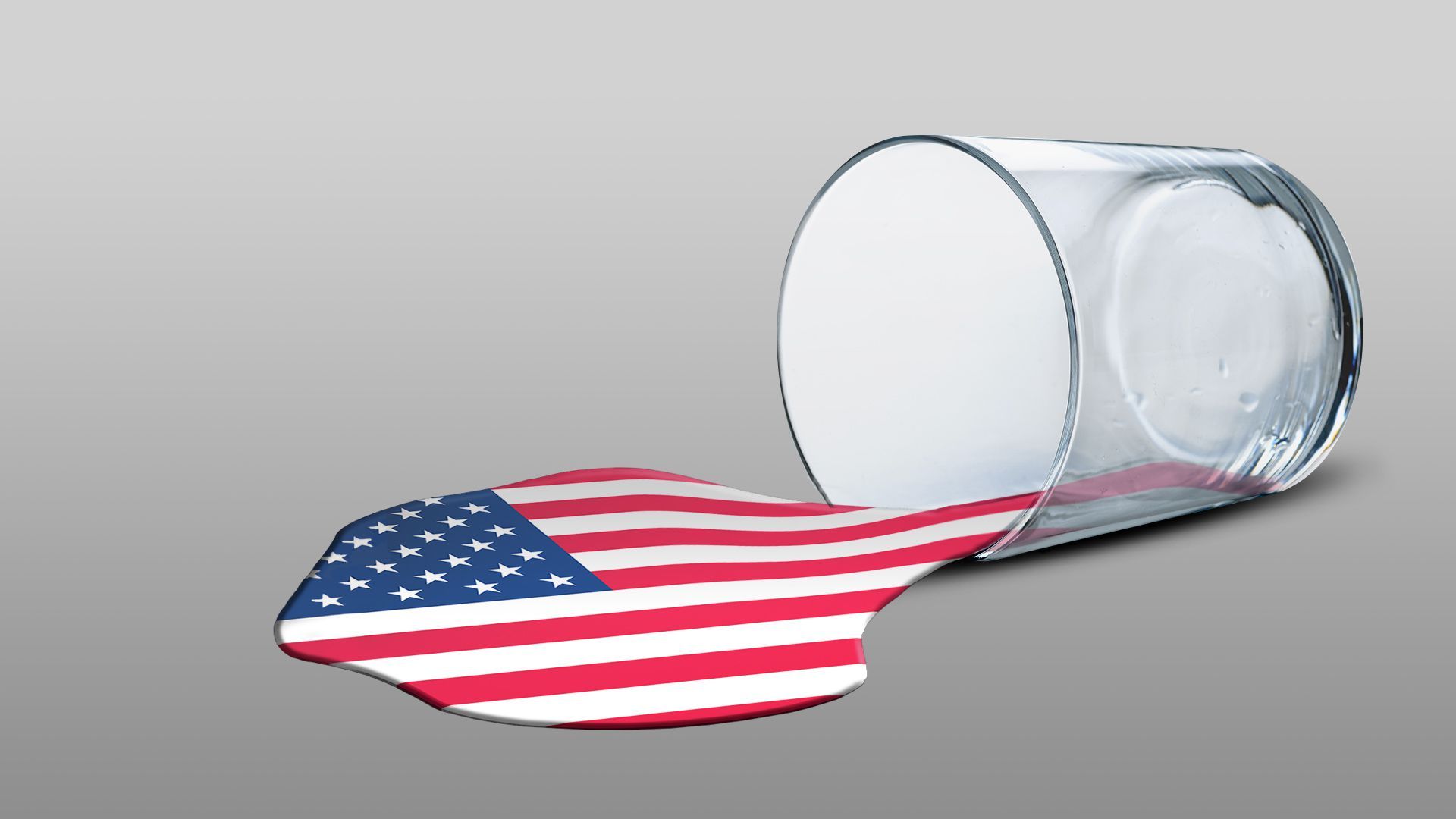 The power outages in Texas are the latest in a series of disasters that will be harder to fix — or prevent from happening again — because Americans are retreating to partisan and cultural corners instead of trying to solve problems.
The big picture: From COVID to the election fallout to the utter collapse of Texas' electric grid, America is no longer showing the rest of the world how to conquer its biggest challenges. Instead, there's always another uncivil war to be fought — even when democracy, global health and now climate change are on the line.
Between extreme weather events, a pandemic and an attack on democracy itself, America has been pummeled with the kinds of existential disasters that usually come along once every 100 years — and are testing whether we still have the ability to overcome them.
Texas has never been prepared for extreme winter — or, really, any winter — but now the consequences of its decisions, especially its independent power grid, have become inescapable.
So what were the first instincts of the partisan warriors as millions of Texans, freezing in dark houses and single-degree temperatures, waited for someone to give them their power and heat back?
Click here to read more.
Source: Axios