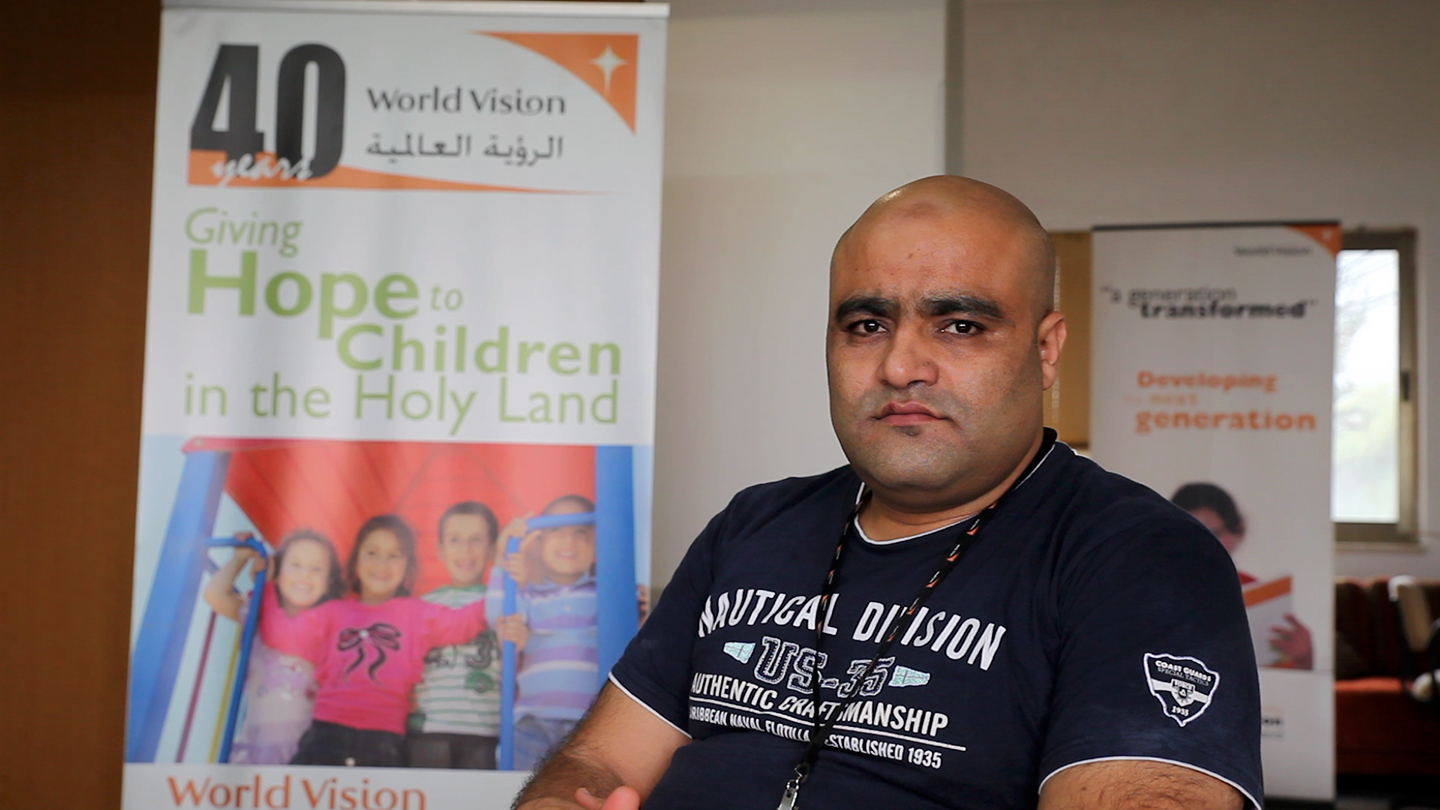 Every day, at least once and sometimes more, Khalil el-Halabi logs on to Twitter and posts pictures, videos, and appeals on behalf of his son Mohammad.
Tagging people he believes might come to his aid—human rights lawyers, politicians, and journalists—he calls for justice and mercy. On January 4, he posted, "To our Israeli neighbours. My son will be brought to court for the 154th time Tuesday facing a charge he has not committed without any credible evidence."
He closed the tweet with a quote from Amos 5:24: "Let justice roll down like waters, and righteousness like an ever-flowing stream."
Khalil's son Mohammad el-Halabi is the former Gaza director for World Vision International. He was arrested by Israeli authorities in 2016 on allegations of aiding terrorists by diverting millions of dollars from the evangelical humanitarian aid group to arm militants in Gaza—charges Mohammad el-Halabi, still employed at World Vision as a zonal manager, adamantly denies.
After more than four years, Halabi is still awaiting justice. He hasn't had the chance to defend himself or even see much of the evidence against him. Human rights experts with the United Nations say Halabi has also been denied access to his lawyer and tortured. His case is causing consternation among politicians and legal experts and has cast a cloud over evangelical organizations doing charitable work in Gaza and the West Bank.
"World Vision has not seen any credible evidence supporting the charges," said Kevin Jenkins, World Vision International's president and CEO, in a statement immediately after the arrest. "None of the allegations against Mohammad el-Halabi have been tested in an open court, and we support the ongoing presumption of his innocence."
Halabi was hired as a program director in 2006. The Palestinian became one of the approximately 150 employees serving nearly 40,000 children in Gaza, where the evangelical aid organization had worked since 1975. For the next decade, Halabi managed a variety of programs, focusing on everything from helping fishermen increase their household income to organizing classes for children.
A father of five, Halabi felt an extra passion for projects to keep children safe and make them feel valued. That work was especially challenging given patterns of domestic abuse in the region and the dangers of the ongoing conflicts between Gaza and Israel.
"The most rewarding part is when we manage to restore the smiles of children," Halabi told World Vision in 2014. "Today I met the children whose houses were totally demolished and lost at least one of their beloved people, yet they are singing for peace in one of World Vision's Child Friendly Spaces, which is unbelievable."
Halabi was made regional director in 2014, amid an intense bout of fighting that destroyed more than 12,000 homes and killed more than 550 Gazan children.
"Anyone who visited Gaza saw his humanitarian heart," his father told CT. "They could see how loved he was by the community."
In his first year as regional director, the UN recognized him as a "humanitarian hero" and World Vision honored him as "humanitarian of the year."
Israeli government officials claim that the whole time, Halabi was working for Hamas, the Palestinian Islamist political organization and militant group. Officials allege Halabi was infiltrating World Vision for access to international funds, and when he became director, he diverted millions of dollars from children in need to militants intent on attacking Israel.
Halabi was arrested in June 2016 while crossing a border between a Hamas-controlled area and Israel. An unnamed senior official with Israel's internal security service told The New York Times that Halabi stole $40 to $50 million, giving the money to build a Hamas military base and sending food to Islamist fighters.
Click here to read more.
Source: Christianity Today