2020 has turned everyone's world upside down. While we can be hopeful that life will soon transition to a "new normal", there will undoubtedly be lasting changes due to the many lessons we've learned during this pandemic year. We now know how quickly our lives can be disrupted, not just personally, but globally. We experienced our in-person world suddenly go completely remote overnight. We expect 2021 to be the year of turnover as people begin to pursue the dreams they held off on in 2020, and with that we also expect that the necessary traits for employees will look different in 2021. Here are the three most important skills employees will need in 2021.
1. Practice Agility
In 2020 there has been an increasing need to be able to pivot — and fast. We watched trends and strategies come and go quicker than ever before this year. Suddenly companies that used to specialize in event planning and execution switched to making yard signs for people to celebrate birthdays, graduations, and weddings remote and socially distanced. In this same way, many businesses flipped their focus as the economy shifted, layoffs occurred, and the needs of customers became vastly different overnight. When change happens that unexpectedly and that quickly, it's the nimble that survive. There is no room for rigid plans as we continue to figure out what trends will last and what clients and customers across the world will need next.
It is unlikely that the need to change quickly will go away as we enter the new year. If you want to stand apart as a candidate, you will need to show an increasing ability to be agile. Make sure your resume shows your ability to be flexible and adapt to change. Be willing to try new things and have an appetite for learning and growth. For planners, this can be a hard skill to master, but without flexibility, employees will quickly fall behind as top companies expand their horizons and expertise to meet the needs of their clients. Companies are looking for team members who can adapt more than ever as we continue to face uncertainty every day.
Click here to read more.
SOURCE: Christian Post, William Vanderbloemen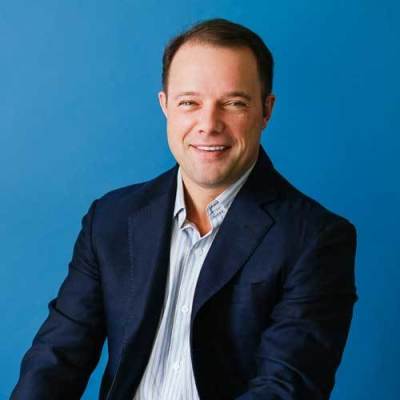 William Vanderbloemen is the CEO of Vanderbloemen, which serves teams with a greater purpose by aligning their people solutions for growth: hiring, compensation, succession and culture. Through its retained executive search and consulting services, Vanderbloemen serves churches, schools, nonprofits, family offices, and Christian businesses in all parts of the United States and internationally. Follow him on Twitter @wvanderbloemen.
He is the author of Next: Pastoral Succession That Works, Search: The Pastoral Search Committee Handbook, Culture Wins: The Roadmap to an Irresistible Workplace and Don't Just Send a Resume: How to Find the Right Job in a Local Church.