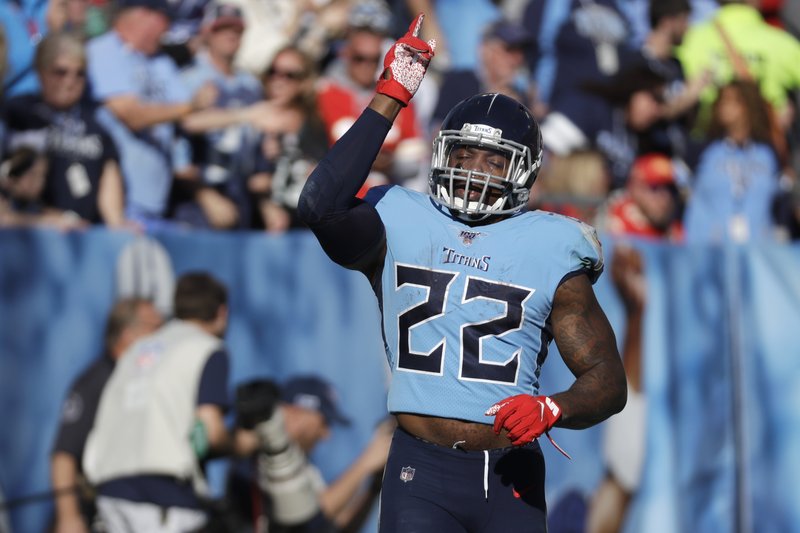 Tennessee Titans running back Derrick Henry has done it once again: He is the NFL rushing champion for the second consecutive season after amassing 2,027 yards during the regular season. He's the first back-to-back rushing champion since LaDainian Tomlinson ('06-'07).
The Titans' bruiser became the eighth player in NFL history to eclipse the 2,000-yard milestone, and the first since Adrian Peterson's 2,097 in 2012. In doing so, Henry willed his team to a thrilling 41-38 victory Sunday over the Houston Texans. The game culminated in a last-second 37-yard field goal by Sam Sloman, in which the ball hit the right upright and bounced in, securing the AFC South division title for Tennessee and the No. 4 seed in the AFC playoffs.
Henry's 34 carries for 250 yards and two touchdowns marked his 10th game rushing for more than 100 yards this season, and his third game of more than 200. He is the first player in NFL history to have three straight games with more than 200 yards against a single opponent.
The 2015 Heisman Trophy winner out of Alabama, in his fifth season in the NFL with the Titans, signed a four-year, $50 million contract with Tennessee on July 15 after being placed on the franchise tag in the spring. He is quickly piling up accolades and stamping his name on the title of best running back in the NFL — and he's accomplished it all with a cross drawn in eye black under his eyes.