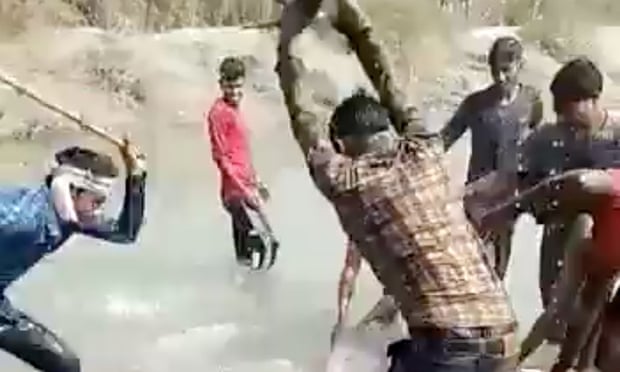 Three men in India have been arrested after they were filmed brutally beating an endangered river dolphin to death in a video that went viral.
The attack, which happened on 31 December, involved a gang of young men violently hitting a Gangetic dolphin with wooden rods and an axe until it bled, and then suffocating the animal beneath the water of the Sharda canal in the Indian state of Uttar Pradesh.
In a graphic video of the attack, one of the men can be heard shouting "you are attacking it for no reason" while another adds "hit it now, hit it now".
The dolphin was later found dead by a local official from the forest department with deep lacerations on its body, but villagers had been unwilling to reveal how the animal had died.
Click here to read more.
SOURCE: The Guardian, Hannah Ellis-Petersen