As I sit in Atlanta, Ga., the birthplace of MLK, processing what we all watched as extremists stormed the Capitol in Washington, DC, I ask the question that many of us have asked: What America is this? I am reminded of the riots that took place during the racial unrest this past summer of 2020 and how, in the midst of the peaceful protesters, I asked the same question. Broken down, bruised and in search of hope, I called for a deeper resolve within Americans. A resolve that forces us to reject hate and embrace love. As an African American during this past summer, love and a peaceful — yet determined — way forward was hard to find. I gave up.
In this moment, I know many of us are tempted to give up as well. Specifically, on love in action. Hope for a better day. Change by way of sacrifice. I get it. But if we are to ever become the great nation we have the potential to be, we must become what I had to become on that dreadful night of summer 2020, a leader. But not just any type of leader, a leader committed to a higher way in spite of the popular way. A leader not led by emotion but rooted in principal and spirit. A leader more concerned with the means than the desired outcome.
What we face today is an emotionally ruled generation blinded by our perspective, and concerned only with our immediate outcome. We have lost our way. We have forgotten about empathy and become comfortable with individualism. Until our love for all trumps our love for self we will continue to fight each other, instead of for each other. Whether Democrat or Republican, rich or poor, gay or straight, male or female, we must come together. If we do not, I believe our collective destiny will reflect that which Dr. King warned us about in his famous quote: "We must learn to live together as brothers or perish together as fools."
Click here to read more.
SOURCE: Christian Post, Sam Collier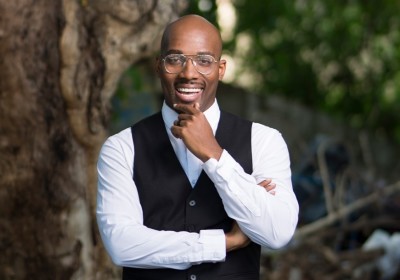 Sam Collier is the Lead Pastor of Hillsong Atlanta. He is also the founder of A Greater Story Ministries which houses a nationally televised interview series and podcast called "A Greater Story with Sam Collier", as well as a partnership with Baker Publishing which recently released his first book entitled, A Greater Story.