What a sad day for America. Today we witnessed the most violent breach of the U.S Capitol since the British burned down the White House and the Capitol on August 24,1814 in the war of 1812 — two hundred and nine years ago.
Like many Americans, I sat in stunned disbelief at the images flooding across my TV screen. Let there be no misunderstanding. Americans must always reject the resort to violence in pursuit of political goals. It is literally "un-American" to engage in, or resort to, violent disregard of the law. This is not a question of conservative vs. liberal or Democrat vs. Republican.  This is right vs. wrong.
We as Americans have inherited a priceless treasure — citizenship in a Constitutional Republic governed by the rule of law which protects the individual liberties enshrined in our cherished Bill of Rights. Unfortunately, in recent months, we have seen increasing disregard for the rule of law and for the brave men and women of law enforcement.
Click here to read more.
SOURCE: Christian Post, Richard Land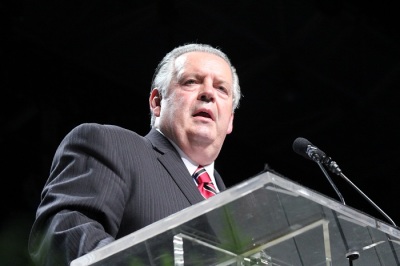 Dr. Richard Land, a prominent voice on Christian ethics in both academia and the media, explores many other timely and critical topics in his daily radio feature, "Bringing Every Thought Captive," as well as in his weekly column for The Christian Post, where he serves as an executive editor.
Read more here about Southern Evangelical Seminary and SES President Dr. Richard Land, as well as his radio feature, "Bringing Every Thought Captive," which airs on nearly 800 stations nationwide.