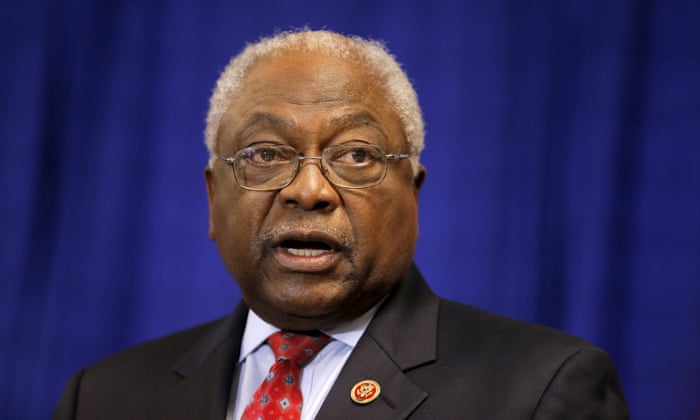 U.S. Rep. James Clyburn, D-S.C., wants a song about faith and resilience long revered in the Black community to become the national hymn and help unite the country after centuries of racial turmoil.
Clyburn, the House majority whip, plans to introduce a measure as early as this week that would make "Lift Every Voice and Sing," known as the Black national anthem, the national hymn and give it a special place alongside the country's anthem, "The Star-Spangled Banner."
"To make it a national hymn, I think, would be an act of bringing the country together. It would say to people, 'You aren't singing a separate national anthem, you are singing the country's national hymn,'" said Clyburn, the highest-ranking Black American in Congress. "The gesture itself would be an act of healing. Everybody can identify with that song."
The song is an important part of African American culture and history. For decades, it has been sung in Black communities at school plays, awards programs, graduations and church services. Clyburn said it's time for it to be sung in other communities.
The push comes at a time of social unrest, particularly protests over police killings of unarmed Black men and women, and the devastating impact of the novel coronavirus on communities of color.
It also comes on the heels of a deadly attack by supporters of President Donald Trump on the U.S. Capitol last Wednesday that sent lawmakers scrambling to secure locations and police clamoring to protect them. Five people, including a Capitol Police officer, died.
Some experts and historians said the legislative push is more about symbolism and would do little to address systemic problems plaguing communities of color.
Click here to read more.
SOURCE: USA Today, Deborah Barfield Berry