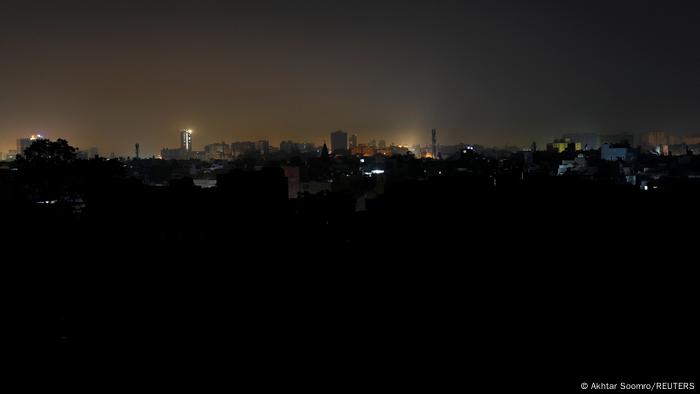 Pakistan's national power grid experienced a major breakdown on Saturday, leaving millions of people in darkness, government officials said.
"A countrywide blackout has been caused by a sudden plunge in the frequency in the power transmission system," Power Minister Omar Ayub Khan said on Twitter.
Residents from cities across the country, including Karachi and Lahore, reported massive power outages on social media.
One social media user tweeted a picture of the blackout from the city of Karachi.
Another user shared a video showing a noisy road lit only sporadically by car headlights.
Click here to read more.
SOURCE: Deutsche Welle