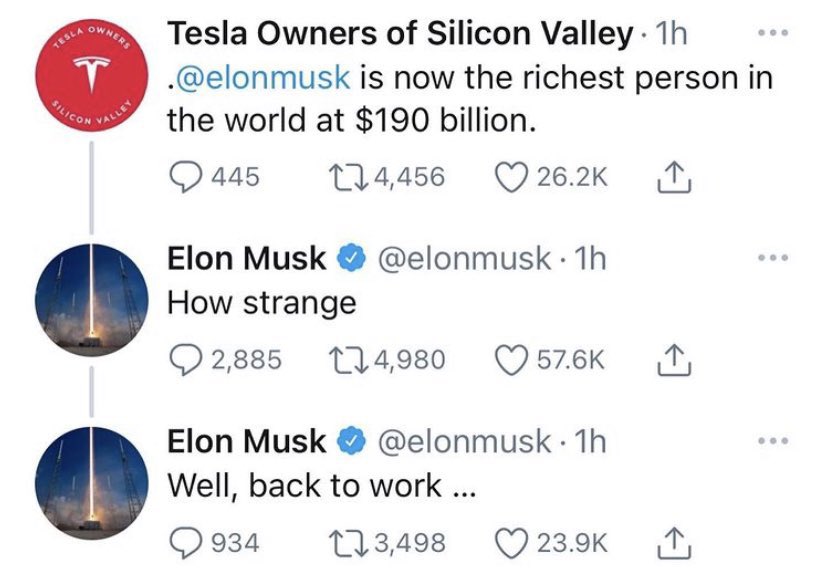 "Back to work," says the wealthiest man in the world.
One thing Elon Musk knows well is the value of the lowly "work" that some detest from schooldays. In an article in Inc. Magazine, columnist Zetlin says:
"When Tesla Owners of Silicon Valley tweeted the news [that Musk became the richest person in the world], Musk's response was just six words, 'How strange,' followed by 'Well, back to work'…That might seem like a pretty ho-hum reaction to becoming the world's richest person."
Musk, a tireless worker, becomes the world's richest person this year with about $190 billion in wealth. Upon learning that he became the richest man in the world, he reminded himself and others through the "ho-hum" response, "Back to work."  The "work," which Musk alludes to, includes his work in pursuit of his out-of-the-ordinary ambitions, one being his unrealistic ambition to establish a community of humans on Mars; yes, on planet Mars!
Musk's words and life embody the statement:  If I worked relentlessly towards my goal, I could make even an unrealistic goal a reality.  So far, he has been right about his work.
Click here to read more.
SOURCE: Christian Post, Paul Swamidass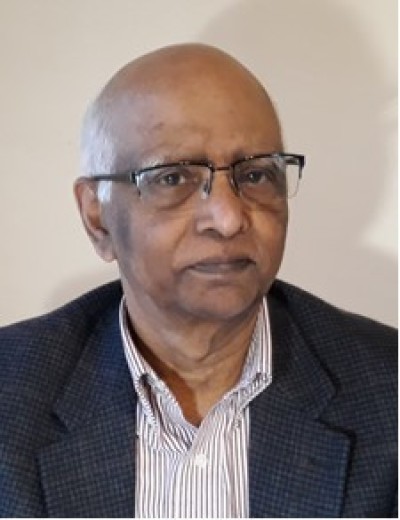 Paul Swamidass, PhD, is Professor Emeritus, Harbert College of Business, Auburn University, Auburn, AL, USA. After a total of 33 years of teaching and publishing as a business management professor, he retired from Auburn University in 2016 after teaching there for 24 years. His newest book is, Greater Things: The Qualifications of a Biblical Leader, Vide Press, 2020. He and his wife Nimmi worship at Lakeview Baptist Church, Auburn, AL.   His Facebook page is here.