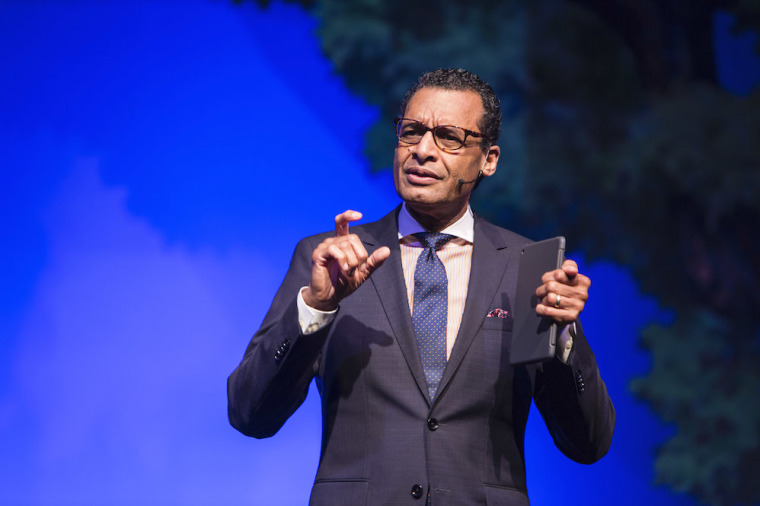 A.R. Bernard, the pastor and founder of New York City's largest evangelical congregation, says he doesn't believe that there should be an intentional "movement to desegregate the white Church."
Bernard, who heads the Christian Cultural Center in Brooklyn, spoke during a Martin Luther King Jr. Day webinar on Monday hosted by the American Bible Society. The webinar is titled  "Repairing the Breach: Biblical reflections on the legacy of Dr. Martin Luther King Jr. and how to repair racial divides."
During a discussion about whether multicultural churches are the answer to the racial divide seen in the American Church, the 67-year-old pastor said that pushing white churches to desegregate wouldn't be "legitimate."
"I don't believe that there should be a movement to desegregate the white Church. I don't think that that's legitimate. I don't think that that's real," he said. "I do think that we need to reconsider the curriculum of the Church and how that curriculum could reinforce segregation or open us up to the beauty of the diversity that exists in the body of Christ because all ministry is contextual."
Bernard expressed his belief that there shouldn't be any "guilt or shame because a church is predominantly one color."
"The curriculum of the church, what is the preaching? What is the teaching? What are people being exposed to beyond the four walls?" he asked, pointing to the things that he thinks are important for racial healing.
Ed Stetzer, a professor and dean at Wheaton College who also serves as executive director of the college's Billy Graham Center, was also a participant in the webinar panel moderated by ABS' Nicole Martin. He agreed that church diversity should be contextual.
Click here to read more.
SOURCE: Christian Post, Leonardo Blair