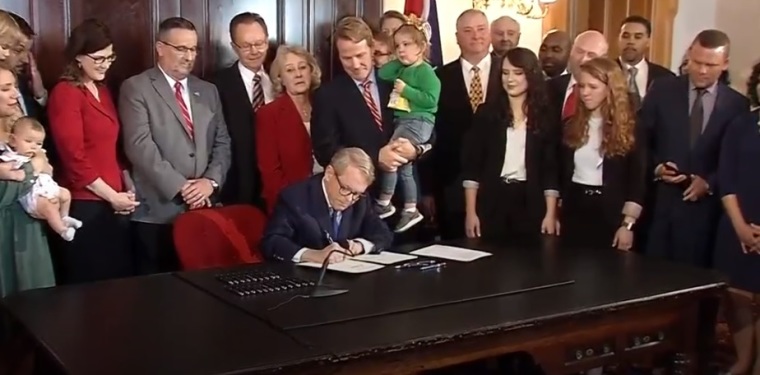 Ohio Governor Mike DeWine has signed a bill into law requiring that abortion-inducing drugs be taken in the presence of a physician, thus banning the practice of telemedicine abortions.
Also known as Senate Bill 260 and sponsored by State Senator Steve Huffman, DeWine signed the proposed legislation into law on Saturday, along with a host of other bills.
"No physician shall personally furnish or otherwise provide an abortion-inducing drug to a pregnant woman unless the physician is physically present at the location where the initial dose of the drug or regimen of drugs is consumed at the time the initial dose is consumed," reads SB 260, in part.
Click here to read more.
SOURCE: Christian Post, Michael Gryboski