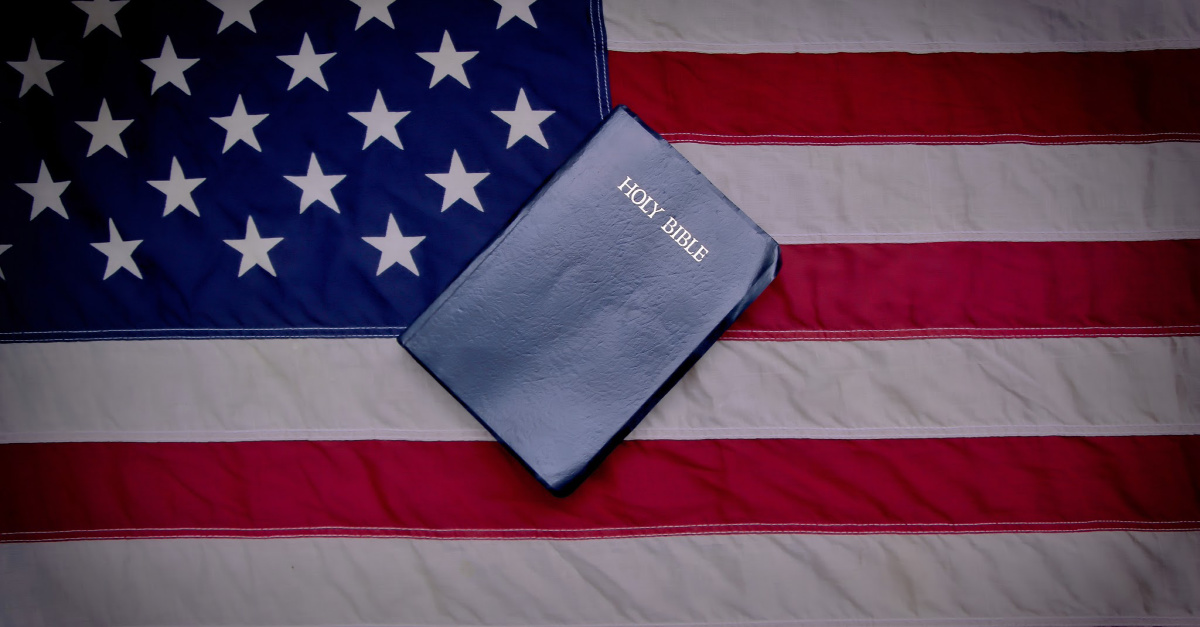 A couple of weeks ago, the British left-leaning magazine The Guardian breathlessly proclaimed, "[E]xperts are warning the US is facing a wave of rightwing 'Christian nationalist' legislation in 2021, as the religious right aims to thrust Christianity into everyday American life."
And what nefarious legislation will "thrust Christianity in everyday life"? Prolife laws designed to protect the unborn, religious liberty protections for Christian organizations, and other things advocated by Christians long before anyone had ever heard of Christian Nationalism.
That this term, "Christian Nationalism," has become a one-size-fits-all label for whole swaths of the country, especially since the violence in the U.S. Capitol on January 6th, shouldn't surprise anyone. As images from that day reveal, there were plenty of Christians flags and symbols flying alongside Old Glory and pro-Trump banners. The "symbology" was heavy and indicative, as Andrew Walker told me on a recent BreakPoint Podcast, of a fusion of Christianity and the nation.
For many on the right, the connection seems obvious, especially those who think of America as God's primary agent in the world. And, for many on the left, it seems just as obvious: Christianity is bigoted, dangerous, and outdated in modern society.
In a sense, this kind of conflict isn't unusual. Throughout history, nations have tied their faith, secular or religious, to their flag. Ancient kings draped their wars in divine sanction, medieval monarchs cried "God wills it!" and 20th century dictators claimed that an overarching "History" or "Science" was on their side. America isn't even the only Western nation whose founding documents and hymns are full of biblical references and appeals to God for protection.
Even so, much of the American story makes our own experience distinctive. From the "City on a Hill" language of the first Puritan colonists (an idea often misunderstood by both Christians and antagonists), to the revolutionary fervor of 1776, to the religious revivals in both camps during the Civil War, to the world wars of the 20th century and our overtly atheistic foe of the Cold War, to American Christianity's focus on the End Times, to the strong sense of Divine destiny, America's history is very religious.
Click here to read more.
SOURCE: Christian Post, John Stonestreet and Timothy D. Padgett
From BreakPoint. Reprinted with the permission of the Colson Center for Christian Worldview. All rights reserved. May not be reproduced or distributed without the express written permission the Colson Center for Christian Worldview. "BreakPoint®" and "The Colson Center for Christian Worldview®" are registered trademarks of The Colson Center for Christian Worldview.
John Stonestreet is the President of the Chuck Colson Center for Christian Worldview, and co-host with Eric Metaxas of Breakpoint, the Christian worldview radio program founded by the late Chuck Colson. He is co-author of A Practical Guide to Culture, A Student's Guide to Culture and Restoring All Things.