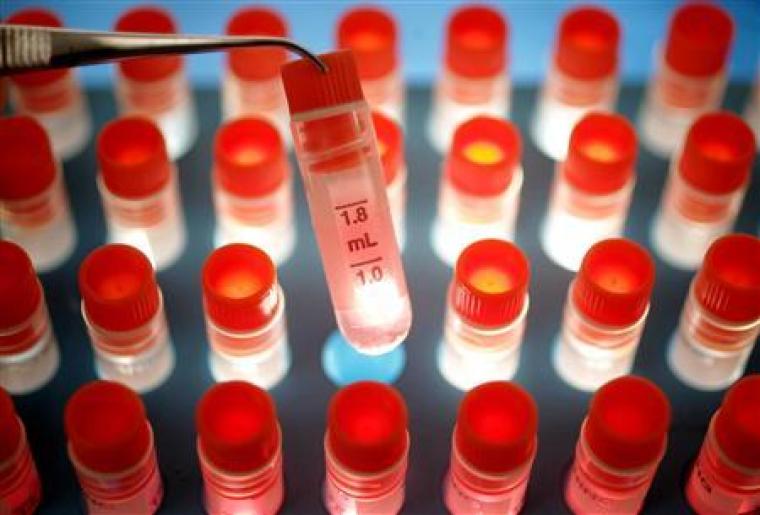 A recent article published in the scientific journal Cell announced the "successful" creation of a human-animal hybrid. Researchers at the Salk Institute took pig embryos and implanted human pluripotent stem cells, or cells that can produce any kind of body tissue.
Believe it or not, attempts to genetically cross humans with animals, in various forms and to various degrees, date back at least 20 years. This team of 40 researchers worked for more than four years to create their human-pig chimera (an organism that contains cells from two different species). Previously, the same team created rat-mice chimeras by using the gene-editing technology CRISPR "to hack into mouse blastocysts." Having mastered the rat-mice cross, they applied the same technique to create human stem cells which they then introduced into pig embryos.
As was the case with Dolly the cloned sheep (remember her?), calling the whole process a "success" requires a bit of winking and nodding. Years of trial and error, and plenty of failed embryos, preceded the chimeric embryos which actually survived long enough to be implanted into adult pigs for three-to-four weeks. They were then removed for analysis.
What motivates the time, money, and energy to do such a thing? Well, remember, the road to Hades is paved with good intentions. In this case, the goal is to alleviate the shortage of human organs available for transplantation, a loaded phrase in and of itself. To say there is a "shortage" of organs available for transplant is to say, "not enough people have died to save others."
Even so, the chimeras created contained so few human cells that any organs created by this method, at least at this point, would be rejected by our immune system. And, there is the potential of other technologies to produce transplantable organs render flights to "The Island of Dr. Moreau" unnecessary.
Click here to read more.
SOURCE: Christian Post, John Stonestreet and Roberto Rivera