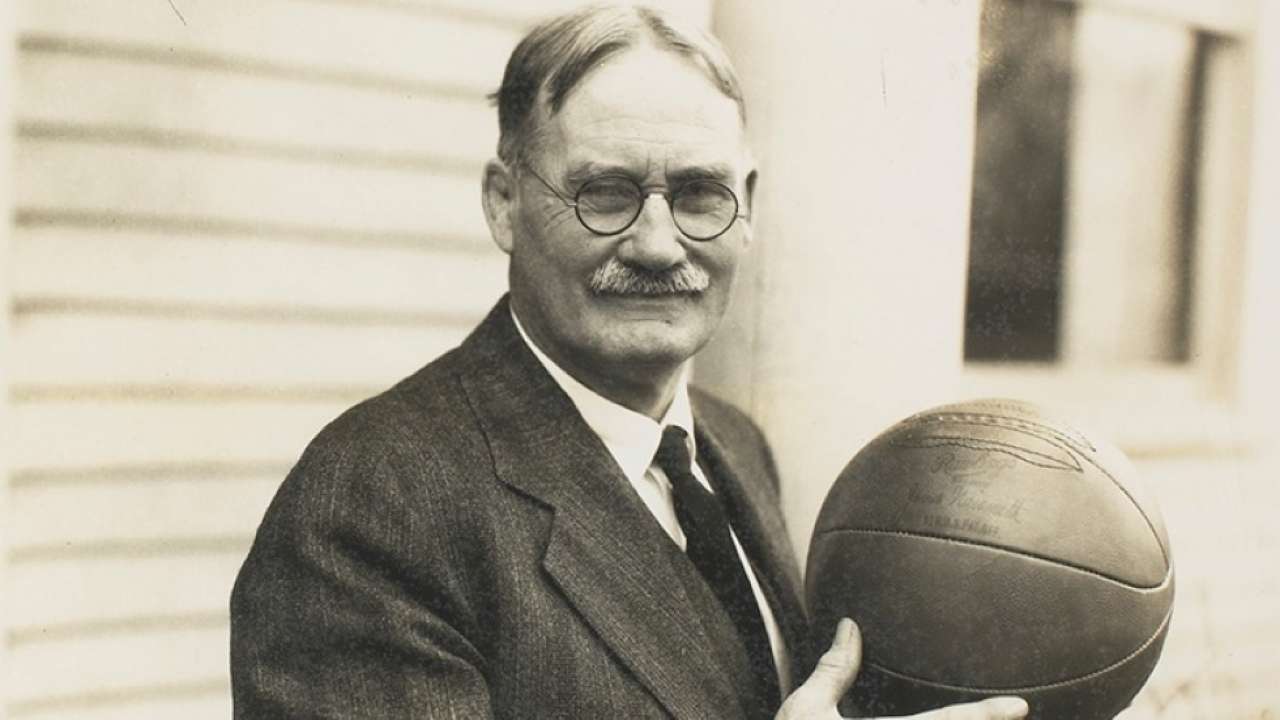 James Naismith, the Canadian-American who invented the game of basketball, was celebrated with a Google Doodle on Friday.
Naismith, who invented the sport in 1891, was born 30 years earlier, near the town of Almonte in Ontario, Canada.
He didn't invent the game in Ontario, that would come when he was a physical education teacher at what is now Springfield College in Massachusetts.
There is believed to be the only one audio recording of Naismith, which was discovered by University of Kansas professor.
The interview took place in New York on January 31, 1939, just months before Naismith died that November, aged 78.
Naismith was in New York to attend a basketball doubleheader at Madison Square Garden, 48 years after he created the very game that he was watching.
Naismith said it all began in the winter of 1891, when he was a physical education teacher.
"We had a real New England blizzard," Naismith said. "For days, the students couldn't go outdoors, so they began roughhousing in the halls. We tried everything to keep them quiet. We tried playing a modified form of football in the gymnasium, but they got bored with that. Something had to be done."
Then one day, Naismith got an idea. At each end of the gym, Naismith nailed up two peach baskets. He called the students to the gym and split them into teams of nine and gave them an old soccer ball and told them the idea was to throw the ball into the opposing team's peach basket.
"I blew a whistle, and the first game of basketball began," Naismith said.
Click here to read more.
SOURCE: CNN, John Sinnott and Jill Martin