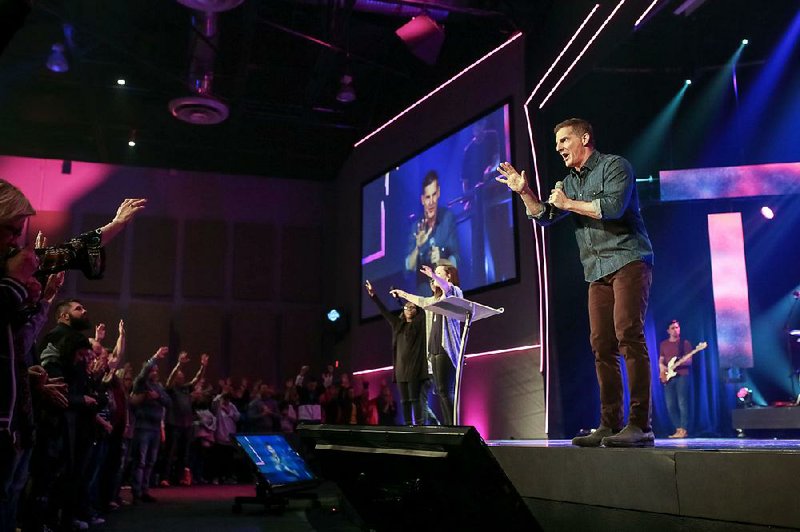 When Craig and Amy Groeschel launched Life.Church in a two-car garage in Edmond, Oklahoma in 1996, they could never have imagined the fullness of God's plan for their obedience and "irrational generosity."
Today, the church has 36 locations in 11 different states as well as a global digital extension, Life.Church Online, which launched in 2008.
While many churches have transitioned to either complete or partial online services as a result of the COVID-19 pandemic, some for the first time, it's nothing new for this ministry. Life.Church Online offers the same opportunities as in-person services with more than 550 LifeGroups and 900 volunteers serving from more than 50 countries. It equates to 90 available services throughout the week on a variety of platforms, including Facebook, YouTube, Instagram and Twitch.
One Life.Church pastor, Bobby Gruenewald, founder of the YouVersion Bible app, which launched two years prior to Life.Church Online, says, "About 15 years ago, we really felt like this was a unique opportunity in history for the church to step up and missionaly use technology in new ways. And that's really when it began to transform how we do ministry as a church."
Since 2006, the Bible app has exploded from offering Scripture in two languages to 1,500, with countless reading plans and devotionals at users' fingertips. As an innovative leader at Life.Church, Gruenewald oversees the YouVersion, Open Network, Church Online, Information Technology, Creative Media, Spaces & Places and Communications teams.
According to Gruenewald, the ministry cultivates an environment of creativity where every tool and talent creates new ideas. He's hopeful that such an environment centered around the mission of creating fully devoted followers of Christ will "continue to see new things birthed, new approaches to ministry and new ways to reach people" that haven't been explored yet.
"We're excited about what God's going to do in the future, just as we're so excited to celebrate what He's done in the past," he adds.
Click here to read more.
SOURCE: Charisma News