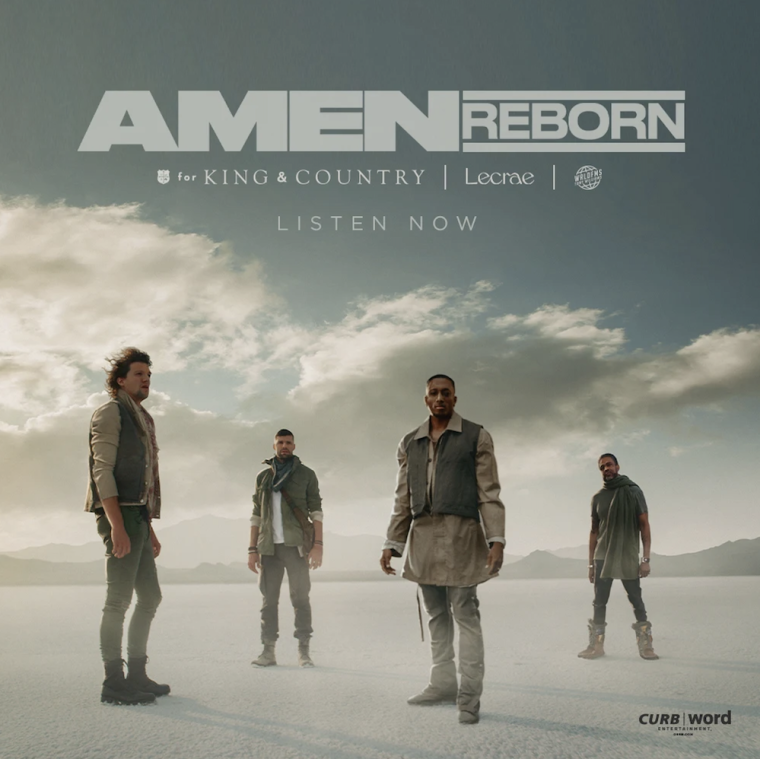 Grammy Award-winning duo for KING & COUNTRY teamed up with Lecrae and The WRLDFMS Tony Williams to remix their hit single "Amen," and the song, now named "Amen (Reborn)," has been dubbed by the Smallbones as "a prayer" of healing in divided times.
The song is being pegged as a renaissance and renewal anthem. It was inspired after brothers Joel and Luke Smallbone were joined by Lecrae and Williams at the 2020 Dove Awards to perform the new version of the hit song. "Amen (Reborn)" now includes a reworked track, emotive vocals from successful soul musician Williams (cousin of Kanye West), and a rap verse from Billboard-topping Reach Records founder, Lecrae.
"'Amen' is a song of deep personal significance to us," Luke Smallbone said in a statement shared with The Christian Post. "It represents a sort of death and new life, a rebirth if you will."
Click here to read more.
SOURCE: Christian Post, Jeannie Law