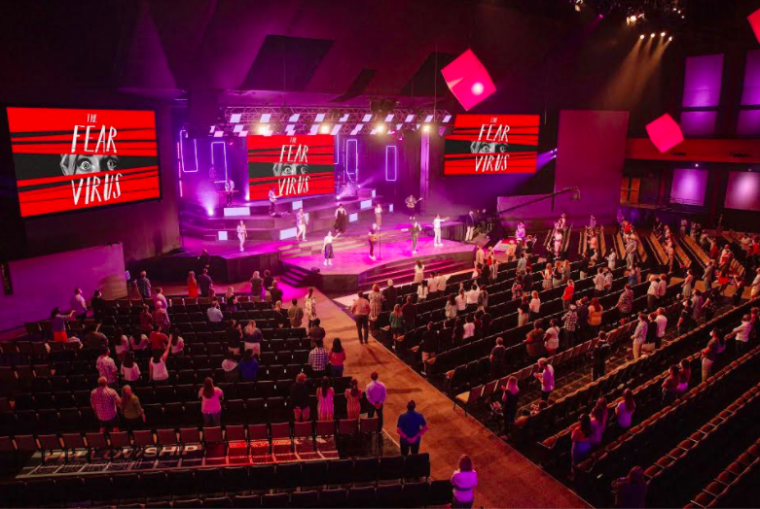 Amid the COVID-19 pandemic, churches across the U.S. were shuttered, forcing them to pivot quickly and strategically to meet emerging needs. From meeting in parking lots and banks to leveraging online technologies for spiritual connection, churches stepped up to the challenge.
"COVID definitely posed challenges for the church this year," Brian Howard, executive director of the Acts 29 church planting network, told The Christian Post. "But one thing is certain: We have, and are going to, survive."
"We're going to get through this and we're going to continue to be the church," he stressed. "The Bible doesn't say, 'Go ahead and be the church when things are really smooth and calm.' Just like the church of the first century had to adjust to persecution and all kinds of trauma, the 21st century church will adjust to whatever challenges it faces."
Here are five ways churches in the U.S. innovated to continue operating as the Body of Christ in a rapidly changing context.
Churches adapt to COVID-19 guidelines
Houses of worship were not exempt from government-ordered COVID-19 restrictions, with face masks and social distancing required in the pews, limits on the number of worshipers, and in some states, bans on singing.
Determined to meet despite challenges, many churches developed creative ways to worship safely amid the pandemic.
Nine months after COVID hit, Restoration Southside, a young church plant in Chattanooga, Tennessee, continues to observe both state and local public health regulations.
Click here to read more.
SOURCE: The Christian Post, Leah MarieAnn Klett