Dear Chuck,
I don't think I have ever felt more uncertain about America's economic future than I do now. Do you see any light at the end of the tunnel? My anxiety levels are growing! 
Anxious American  
Dear Anxious American,
Your question prompted me to see if there was some measurement of the sense of uncertainty that so many of us are feeling and I found one! The International Monetary Fund published a graphic of the "World Uncertainty Index" in context over the past twenty-five years. The interesting takeaway for me is that the index peaked with news of the Coronavirus but has decreased by about 60% since the middle of last year. Take a look:
The point is, you are not alone. The world is in a history-making shift right now and most of us are experiencing greater levels of concern and anxiety.
Dealing with Our Unknown Future 
If we focus our minds on all of the uncertainty we are truly in right now, it will no doubt breed anxiety. Financial anxiety begins when we start projecting how our future will be impacted by current events. Not knowing if our needs or expectations will be met creates worry. Dwelling on the unknown can propel us into a vortex of hopelessness. Doubt, disbelief, and negativity will eat away the peace and confidence that God wants us to experience.
Click here to read more.
SOURCE: Christian Post, Chuck Bentley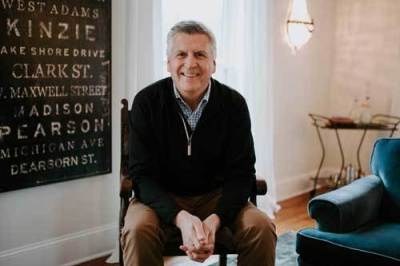 Chuck Bentley is CEO of Crown Financial Ministries, the largest Christian financial ministry in the world, founded by the late Larry Burkett. He is the host of a daily radio broadcast, My MoneyLife, featured on more than 1,000 Christian Music and Talk stations in the U.S., and author of his most recent book, Money Problems, Marriage Solutions. Be sure to follow Crown on Facebook.