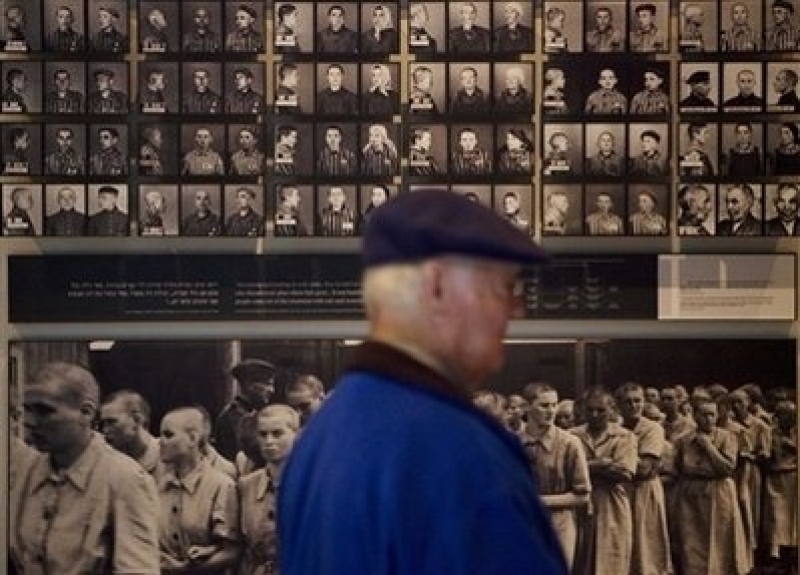 On this day 76 years ago, Soviet troops liberated the Auschwitz concentration camp where Nazi forces murdered more than 1.1 million people, the vast majority of them Jews. Greeted by starving prisoners rejoicing at their arrival, piles of corpses, and unthinkable living conditions, unknowing Soviet troops were horrified by what they saw. As more became known about its extermination center (Auschwitz-Birkenau), Auschwitz came to represent what may be the greatest anti-humanitarian crime in history: the systematic effort to destroy the Jewish people wherever they could be found on the globe. 
Accordingly, January 27th is commemorated as International Holocaust Remembrance Day. This commemoration is about that crime against one people in a specific place and time – the Jews who fell under Nazi control before May 10, 1945.  As we recall the tireless Nazi effort to destroy the Jewish people, it is imperative that we also not overlook the current resurgence of Jew-hatred around the globe.
The anxiety and social strain of the current pandemic has served as an occasion for some to deploy modernized themes of ancient Jew-hatred. Abhorrent conspiracy theories simmered online, especially in Europe, during the pandemic. Hate-filled comments accused Jews of creating and spreading COVID-19 or, alternatively, asserting that the virus was simply a "hoax" concocted by Jews. Such absurd competing accusations demonstrate how antisemitism often manifests itself in expressions of irrational sentiment and bigotry.
Click here to read more.
SOURCE: Christian Post, Chris Gacek and Arielle Del Turco
Chris Gacek, Ph.D., is Coalitions Senior Research Fellow at Family Research Council.
Arielle Del Turco is the Assistant Director of the Center for Religious Liberty at Family Research Council.