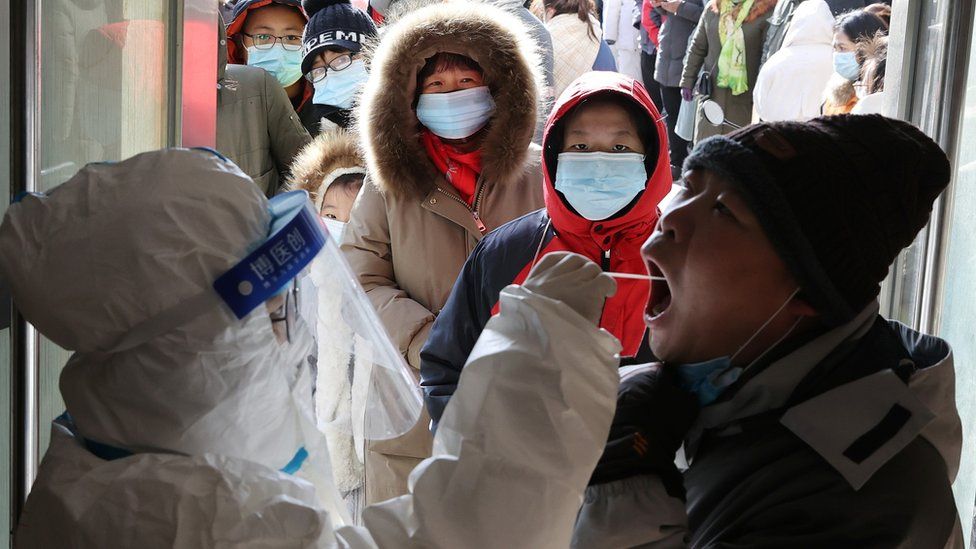 China has placed 11 million people in the northern city of Shijiazhuang under lockdown after more than 100 new Covid cases were confirmed there.
Residents are banned from leaving the city and schools have also been closed.
More than 5,000 testing sites have been set up so every resident can be tested.
The new figures are the highest China has seen in more than five months. The country has been able to contain such outbreaks by immediately taking tough action.
This has involved consistently using mass testing when new clusters of cases appear, even if they seem relatively small.
Hebei province, where Shijiazhuang is located, reported 120 new cases on Thursday and all but one of those infections was in the city. Elsewhere in the country, 22 new cases were confirmed.
The virus was first detected in the Chinese city of Wuhan in late 2019 before spiralling into a global pandemic.
Click here to read more.
SOURCE: BBC