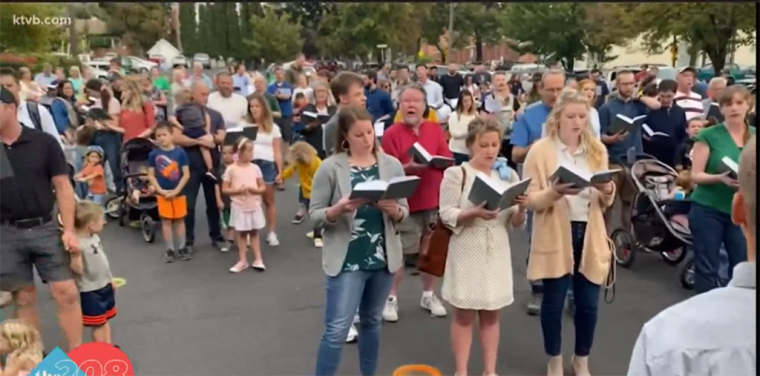 A court has dismissed all charges against a church deacon who was one of the three arrested last September for singing while not wearing a mask at a "psalm sing" outdoor worship service held in Moscow City, Idaho.
The Idaho District Court dropped charges against Gabriel Rench in the case State of Idaho v. Gabriel Rench. The deacon was arrested at an event hosted by Christ Church and held outside City Hall in response to the extension of a COVID-19-prompted mask mandate imposed by Moscow's mayor at the time, the law firm Thomas More Society, which represented the church, said.
"We had done the Psalm sing in the past under the same [mask] resolution and we weren't arrested, we weren't warned … we were just taking our constitutional liberties to do what we're allowed to do under the Constitution — worship," Rench said, referring to the event that was attended by about 200 people.
Click here to read more.
SOURCE: Christian Post, Anugrah Kumar