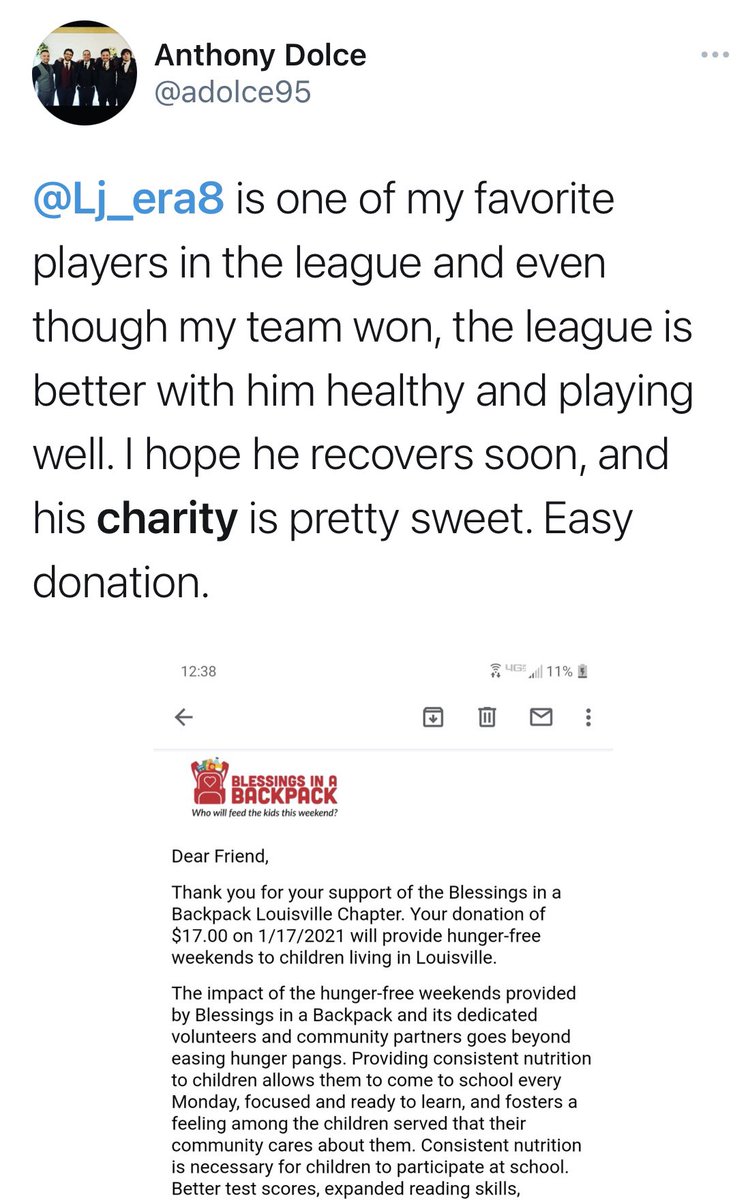 The Buffalo Bills gained a herd of new supporters in the wake of Saturday's AFC playoff victory for the way their fans rallied around injured Baltimore Ravens quarterback Lamar Jackson.
Jackson left the game with a concussion in the second half of the 17-3 loss to the Bills. After the game, Buffalo fans on a Reddit message board began a push for donations to Jackson's favorite charity — a child-hunger organization based in Louisville, Kentucky, where the 2016 Heisman Trophy winner starred at the University of Louisville.
In roughly 14 hours after the game ended, Blessings in a Backpack received 5,500 individual donations from Bills fans totaling nearly $150,000, according to chief marketing officer Nikki Grizzle, who got her latest update around 1 p.m. ET.
"Can we talk about the Bills Mafia? This is amazing," Grizzle told USA TODAY Sports after waking up to a flood of unexpected new donations. "You took a normal Sunday in January and turned it into one of the greatest days in Blessings history."
The charity — which provides food on the weekends for elementary school children who might otherwise go hungry — has been working with Jackson for about three years, but this surge in donations came completely out of the blue.
"This amount of money is going to make a huge impact on our organization, especially in a time right now during this pandemic where there's more children now than ever that need our program," Grizzle said.
Click here to read more.
SOURCE: USA Today, Steve Gardner