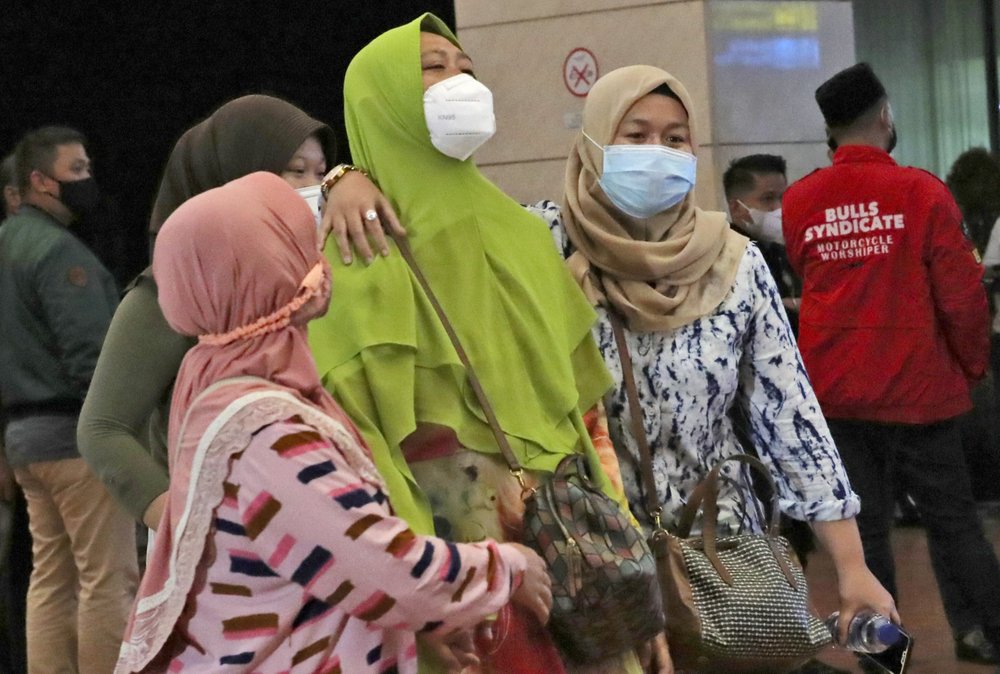 Indonesian search and rescue authorities have resumed the search for a passenger plane which plunged into the ocean minutes after taking off from Jakarta airport on Saturday afternoon.
Items which appear to come from an aircraft have been found in the Java Sea, in the area of the Thousand Islands.
Authorities have revealed that within seconds of the pilot asking for permission to climb higher after take off, the plane appeared to go in the wrong direction then vanish from radar.
There was no mayday or distress call and no signal from an emergency locator transmitter was received. Indonesian authorities said Australian satellites had also not registered any signal.
Indonesian transport minister Budi Karya Sumadi said the flight took off at 2.36pm and at 2.37pm the pilot asked for air traffic control permission to climb higher and this was granted.
"The air traffic control at Soekarno Hatta saw the plane was not going to 075 degrees but going to the north-west," he said.
"Air traffic control asked why they were going to the north-west and within seconds the aircraft was gone from radar."
Click here to read more.
SOURCE: The Guardian, Febriana Firdaus, Rebecca Ratcliffe, and Australian Associated Press