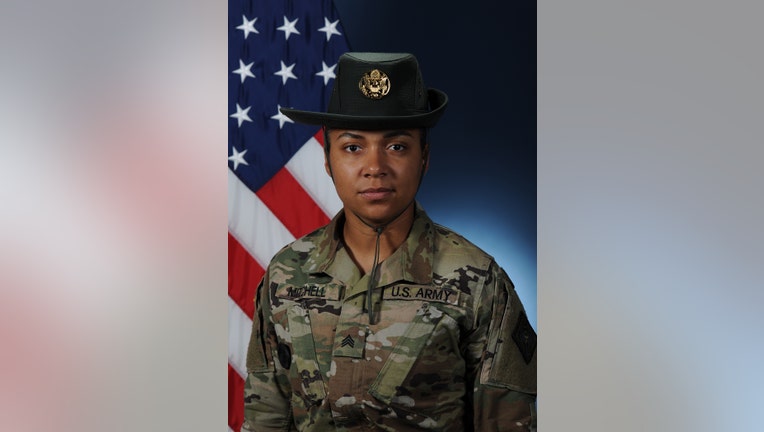 An Army NCO in San Antonio found in a vehicle on I-10 had been shot multiple times and died early New Year's Day at a local hospital, military authorities said Saturday.
The Army said Saturday night that Staff Sergeant Jessica Mitchell, who was assigned to U.S. Army Medical Center of Excellence at Joint Base San Antonio-Fort Sam Houston, was on holiday leave when she was pronounced dead at University Hospital at 3 a.m. Friday.
"We are devastated by the tragic loss of Drill Sergeant Jessica Mitchell. Our sincere condolences go out to her family and friends," said Maj. Gen. Dennis LeMaster, who commands the center of excellence. "We are focused on supporting Drill Sergeant Mitchell's family as well as her soldiers during this extremely difficult time."
The incident is the latest tragedy in a little more than a week involving the military in San Antonio. Joint Base San Antonio last Monday revealed the discovery of a partial skeleton on Fort Sam. The remains were found the previous weekend on a part of the post near Salado Creek, which cuts through Fort Sam.
In the New Year's Day death, a statement issued by the Army and Joint Base San Antonio did not say how Mitchell had been shot or give other details about the incident.
But San Antonio police said they were dispatched to the eastbound side of Interstate 10 at West Avenue after 2 a.m. Friday to investigate a stranded vehicle in the fast lane that had created a hazard, said Lt. Jesse Salame, a spokesman.
He said officers arrived and found a white Dodge Challenger with multiple gunshots to the driver's side door and window. They then opened the vehicle door and checked for a pulse on the victim, who appeared to have been struck multiple times.
Click here to read more.
SOURCE: San Antonio Express-News, Sig Christenson