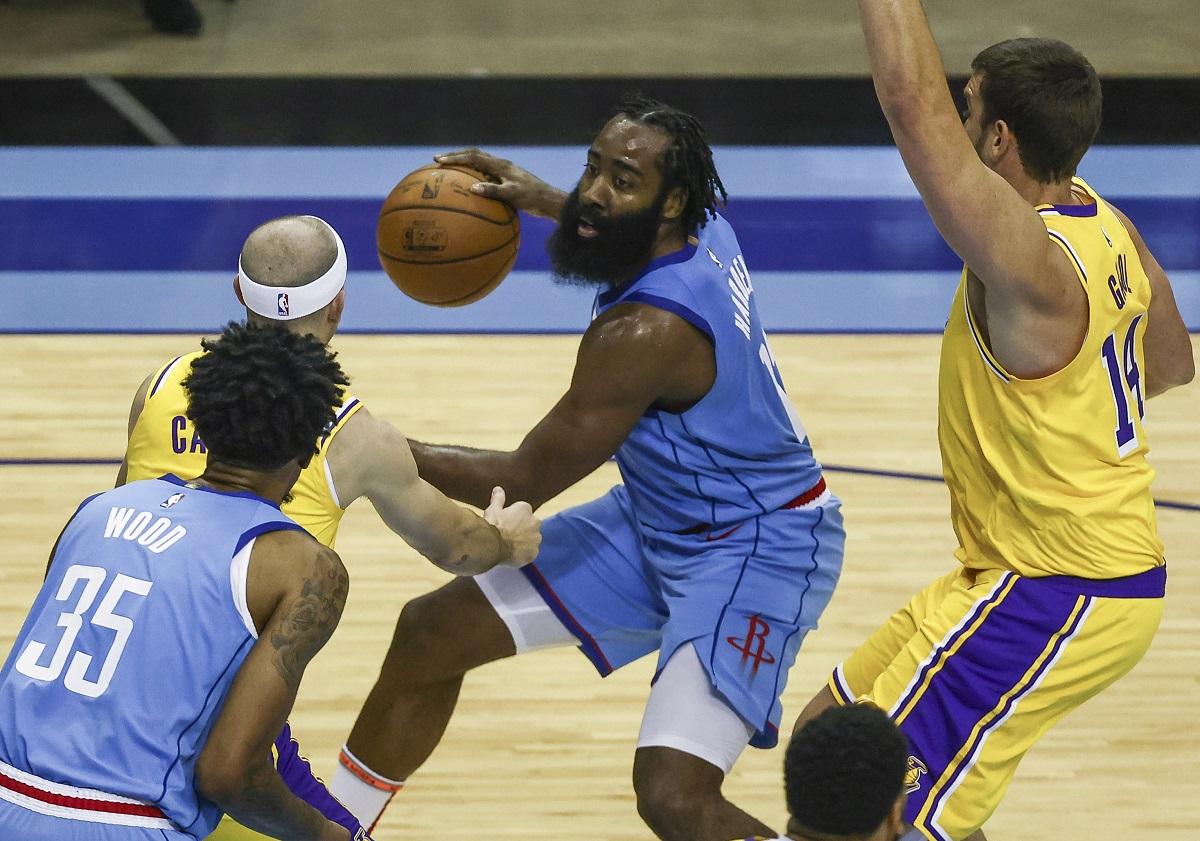 The Rockets have sent James Harden to the Nets in a blockbuster four-team trade that also involves the Pacers and Cavaliers, completing the unhappy star's exit from Houston and setting up a potential superteam in Brooklyn, sources told ESPN's Adrian Wojnarowski and Ramona Shelburne.
The Nets sent Houston a package that includes multiple players and draft picks and features guard Caris LeVert, who was then traded to the Pacers for Victor Oladipo, sources told ESPN.
Center Jarrett Allen and forward Taurean Prince are headed from the Nets to the Cavs in the deal, sources told ESPN, while the Rockets receive Cleveland guard Dante Exum and Brooklyn forward Rodions Kurucs.
Houston also receives Brooklyn's three unprotected first-round draft picks in the deal — in 2022, 2024 and 2026 — plus pick swaps in 2021, 2023, 2025 and 2027, sources told ESPN. The Rockets also get Cleveland's 2022 first-round pick, via the Milwaukee Bucks, and Houston is sending a 2023 second-round pick to the Pacers, sources told ESPN.
Brooklyn also gets a 2024 second-round pick from the Cavaliers. The Nets have three open roster spots to fill out their bench, if they choose — a $5.7 million tax mid-level, the minimum exception and likely a $5.7 million disabled player exception.
The megadeal reunites Harden with former Oklahoma City teammate Kevin Durant in Brooklyn and positions the Nets, who also have All-Star guard Kyrie Irving, as a title contender in the Eastern Conference.
"I think basketball is about playing together and being the best you can be. So, no matter who you are, it's about finding connectivity and balance within a team and trying to be greater than the sum of your parts," Nets coach Steve Nash said before Wednesday's game against the Knicks. "So, that doesn't change no matter what your team looks like, and that's definitely a goal and a thread of our team from Day One."
The trade was agreed to after the Rockets opted to keep Harden away from Wednesday's practice, following the former MVP's comments Tuesday that Houston isn't "good enough" to compete for a championship.
Click here to read more.
SOURCE: ESPN