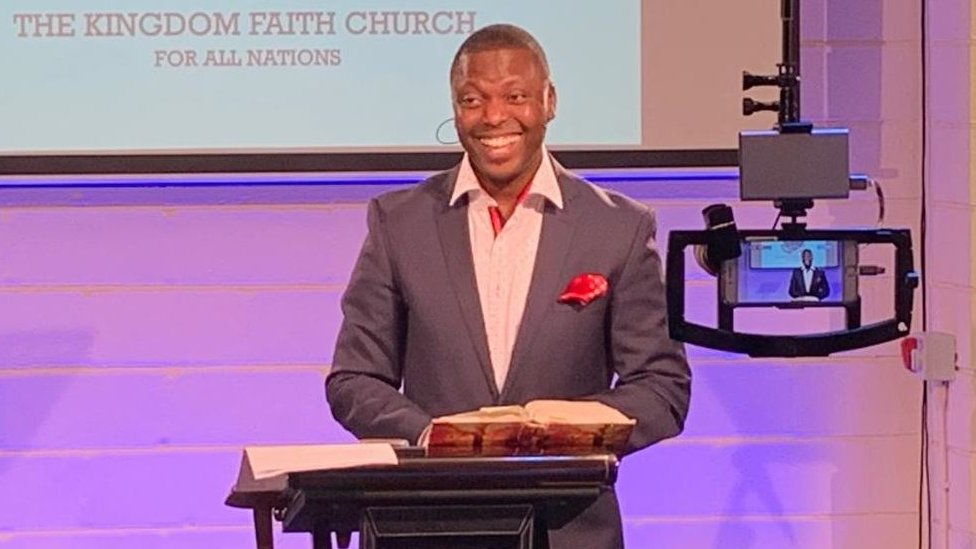 Police in the United Kingdom have apologized to an African pastor after he was accused last week of breaking COVID-19 regulations as he held a virtual service.
Thames Valley police officers apologized after they stormed into a Pentecostal Church called Kingdom Faith Ministries International Church in Milton Keynes, a town approximately 50 miles northwest of London in Buckinghamshire, according to the BBC.
Pastor Daniel Mateola was hosting a broadcast service in his church being streamed to 150 online members when the authorities arrived on the scene following reports of loud music.
When Mateola attempted to tell the police that he was operating his house of worship in keeping with relevant government guidelines and that what he and his team were doing was legal, seven additional cops were called. The pastor said the officers "escalated" the situation beyond what was reasonable and that it traumatized his wife and children.
"We really appreciate what the police do and our aim as a church is not to attack them," Mateola said, according to the Daily Mail.
"But it was just evident that they didn't know what the guidelines were. I didn't think there was any need to call back-up. I found it all quite intimidating."
Authorities went to his home and told him four days later that he was going to be prosecuted for violating the coronavirus rules.
Robert France, an official from the force's coronavirus response team, said that the intervention with Mateola amounted to "a misunderstanding by our officers of the legislation in place in what is an ever-changing and complex area of enforcement."
"There has been a mistake in the issuing of this ticket and I would like to apologize for the distress I know this is likely to have caused."
Peter Bone, a Tory member of the British Parliament, said the police action left him "flabbergasted."
Click here to read more.
SOURCE: Christian Post, Brandon Showalter