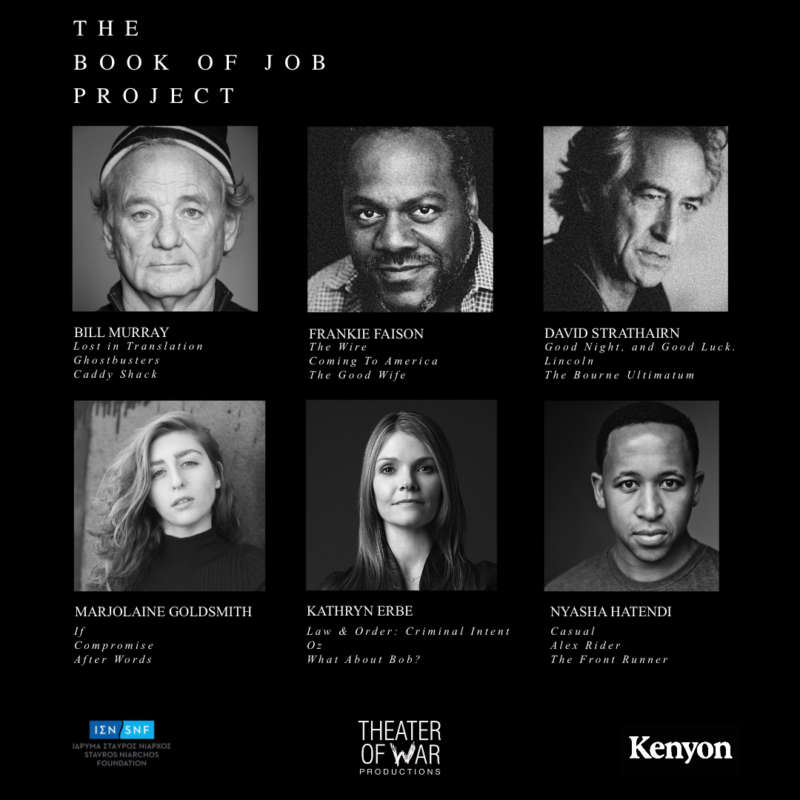 Schools have moved to "virtual classrooms" and churches learned how to stream their services in various online formats. Certainly, any organization operating in 2020 is no stranger to Zoom meetings of some sort. Amidst the backdrop of social distancing, it's common knowledge that organizations have had to pivot their well-thought-out plans in favor of more online-friendly endeavors. However, COVID-19 has pummeled the arts community, and many theater lovers say in some ways it will never recover.
A bright spot in an otherwise grim historic moment for the arts, with Broadway continuing to remain dark until at least spring of 2021, is the emergence of online theater performances. Central Florida theaters have gotten creative, performing virtual cabarets. And now a Missouri-based theater company has performed an online reading of an eerily appropriate biblical text: the book of Job.
Theater of War held its first Job reading in Joplin, Missouri, a year after a tornado killed more than 160 there in 2011, The Guardian reports. Since then, the theatrical production has been presented around the world in response to major events in New York City (Hurricane Sandy), to Pascagoula, Mississippi (10-year anniversary of Hurricane Katrina), to Japan (Fukushima).
This most recent performance was directed toward Knox County, an hour outside of Columbus, Ohio. Artistic director Bryan Doerries is an alumnus of Kenyon College in Knox County and chose the area to focus on bridging rifts opened by the election, according to the Associated Press.
The performance featured the talents of Groundhog Day actor Bill Murray, who portrayed Job, and Mount Vernon Mayor Matthew Starr, who played Job's accuser.
Click here to read more.
SOURCE: Charisma News