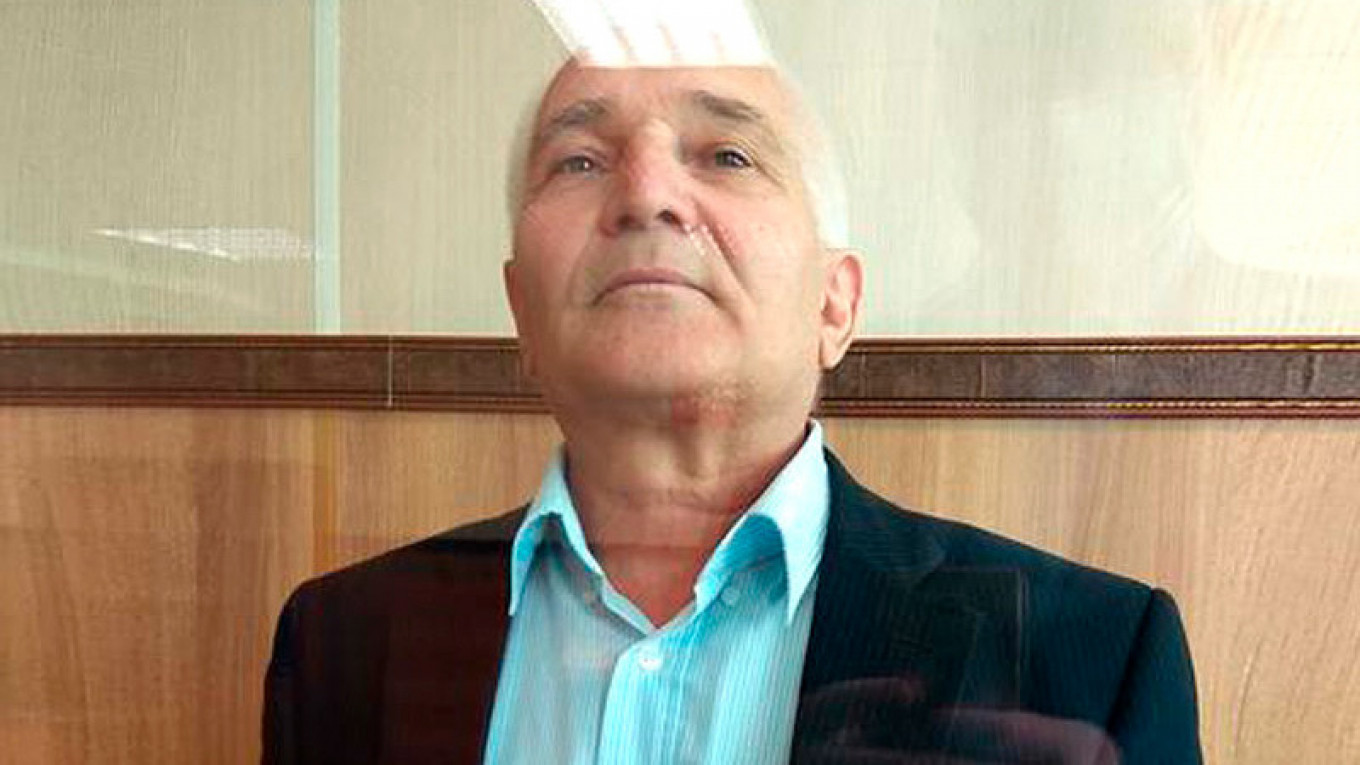 A court in Siberia has sentenced an elderly Jehovah's Witness leader to six years in prison for organizing an extremist group, authorities and the religious organization said Wednesday.
The Jehovah's Witnesses in Russia said Yury Savelyev, 66, has spent almost half his sentence in pre-trial detention and is expected to be released in 2023. Authorities accused him of "supervising readings and discussions of extremist literature" in his apartment in Russia's third-largest city of Novosibirsk after Russia outlawed Jehovah's Witnesses in 2017 and until his arrest in 2018.
The Leninsky District Court in Novosibirsk found Savelyev guilty of organizing an extremist organization and handed him the six-year prison sentence Wednesday.
"I have no enemies, and for my almost 67 years I have never been brought to administrative or criminal responsibility. I am against any form of violence, be it verbal, psychological or physical," Savelyev said in court, according to the Jehovah's Witnesses website.
Click here to read more.
SOURCE: The Moscow Times