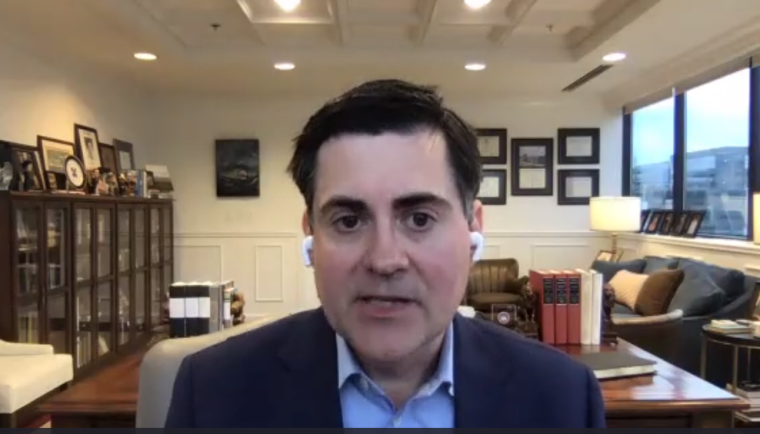 Faith leaders from multiple religious identities participated in a discussion Thursday focusing on religious divides in the United States as well as areas of common ground that divergent faith groups can work on together.
The Zoom webinar, titled "Moving Forward with Faith — Religion and Politics in a Biden Presidency," was moderated by Peter Smith, the former president of Religion News Association and religion reporter at the Pittsburgh Post-Gazette, and hosted by The Associated Press, Religion News Service and The Conversation. Panelists shared their thoughts about the state of religion and politics in the U.S. before Smith shared questions submitted by viewers for them to answer.
Participants included Barbara Williams-Skinner, CEO and co-founder of Skinner Leadership Institute and co-convener of the National African American Clergy Network; Dilshad Ali, an editor at Haute Hijab and a member of Religion News Service's journalism advisory board; Steven Millies, an associate professor of public theology and the director of The Bernardin Center at Catholic Theological Union; and Russell Moore, president of the Southern Baptist Convention's Ethics & Religious Liberty Commission.
Williams-Skinner contended that while "religion and a belief in a God of compassion ought to be uniting us now," the U.S. is more divided than ever before. She pointed to wide disparities in the voting patterns of "two of the most religiously active groups diametrically opposed, not necessarily in their faith beliefs, but in their politics": white evangelical Christians and black Protestant Christians.
She described the groups as "totally opposite in their politics and their core beliefs, almost as though they're serving a totally different God."
According to Williams-Skinner, "African American Christians were just shocked that 74 million Americans were about to reelect a man who has, with the support of a majority of white evangelicals and Catholics and others, including a few Hispanics and blacks of course, but who had no moral grounding whatsoever and who, from their perspective, was basically from a biblical perspective not just flawed but … evil."
"The thought that people who say they follow Jesus, who's committed to the least of these from a Matthew 25 sense and who called us to love our neighbors as ourselves … could have the audacity not only to embrace once but almost at the same level again?," she said. "It is hard to believe that again … that we serve the same God."
Click here to read more.
SOURCE: Christian Post, Ryan Foley