More and more Christian investors are making intentional steps to glorify God by aligning their investment portfolios with biblical values, and the biblically responsible investing (BRI) movement continues to advance at breakneck pace as a result. However, I still routinely come across Christian investors and financial advisors who have not yet decided to adopt BRI into their portfolios, instead keeping their money invested in the same secular funds they have always used.
A frequent reason they share with me for their reluctance to invest with BRI principles is that they are concerned that doing so would be legalistic of them. They rightly value their freedom in Christ, and in their view, biblically responsible investing screens are akin to "straining at gnats" from a portfolio while "swallowing a camel" of legalistic slavery. They are quick to point out that the Bible does not provide specific rules for screening investments, and despite the broader Scriptures concerning moral business dealings, they consider it a bridge too far to say the Bible teaches that Christian investors have a moral responsibility for the actions and profits of the companies in their portfolios.
The essence of their position is that they believe the Bible does not require them to screen their investments, and therefore they don't do it. This has historically made for some lively discussions among the Christian financial professional community between those who believe the Bible does teach the necessity of BRI and those who do not, each trying to convince the other side of their erroneous judgement on the matter.
Click here to read more.
SOURCE: Christian Post, Robert Netzly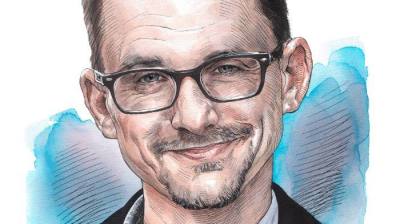 Robert Netzly is the CEO of Inspire Investing and frequent contributor on FOX, Bloomberg, The New York Times, The Christian Post and other major media. Read more from Robert in his #1 bestselling book Biblically Responsible Investing, available at Amazon.com and other major retailers.