One of the most important things a president of the United States does is nominate people to be confirmed by the United States Senate to serve life-time appointments on the U.S. Supreme Court. Given the extremely critical role the Supreme Court has played in American society in the last half of the twentieth and the first fifth of the twenty-first century, a president's legacy and influence go on through his Supreme Court nominations long after he leaves office and even this earthly life.
Of course, in order to nominate Court Justices, a vacancy has to occur. Some presidents have far more opportunity than others. For instance, President Carter had zero opportunities to fill a Supreme Court vacancy through his one term in office. Since the end of World War II, President Eisenhower had the most opportunities, with five Supreme Court vacancies. Presidents Kennedy, Johnson, Bush (41), Clinton, Bush (43), and Obama were each able to nominate two Supreme Court Justices, and President Reagan nominated three.
So, assuming that former vice-president Biden is sworn in on January 20th, 2021, President Trump will have had the extraordinary opportunity to place three of his nominees on the Supreme Court over one four-year term.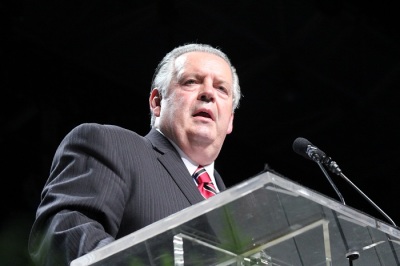 And from their early judicial record on the court, President Trump's nominees will leave a huge Trump legacy on America. A "supreme" example of this influence is the Supreme Court's decision on Thanksgiving eve, which reaffirmed the glorious freedoms guaranteed to Americans in the Constitution's First Amendment.
In Roman Catholic Diocese of Brooklyn, New York, v. Andrew M. Cuomo, the Supreme Court struck down Governor Cuomo's draconian restrictions on religious services, which particularly targeted Orthodox Jews and Roman Catholics.
With a five to four vote, with President Trump's three nominees, Gorsuch, Kavanaugh, and Barrett, voting with the majority (they made the majority) declared, "Members of this court are not public health experts, and we should respect the judgment of those with special expertise and responsibility in this area. But even in a pandemic, the Constitution cannot be put away and forgotten. Restrictions at issue here, by effectively barring many from religious services, strike at the very heart of the First Amendment's guarantees of religious liberty."
Click here to read more.
SOURCE: Christian Post, Richard Land