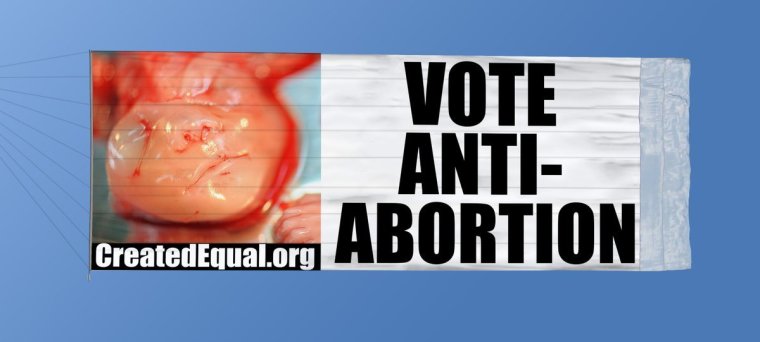 With runoff elections in Georgia that will determine the control of the United States Senate two weeks away, a pro-life group is planning to fly an airplane banner featuring a picture of an aborted child in cities across the state in an effort to juice pro-life turnout.
"Because of the landmark upcoming election in GA that will decide which party holds the US Senate, we'll be flying a massive airplane tow banner depicting a human killed by abortion," the pro-life group Created Equal announced on Twitter Monday. "The banner flies over downtown Columbus, GA on Dec. 31st from 9am-1pm and 2-6pm."
LifeSite News reported that the banner will fly over the city of Augusta on Jan. 1 and the state's capital and largest city of Atlanta on Jan. 4.
Click here to read more.
SOURCE: Christian Post, Ryan Foley