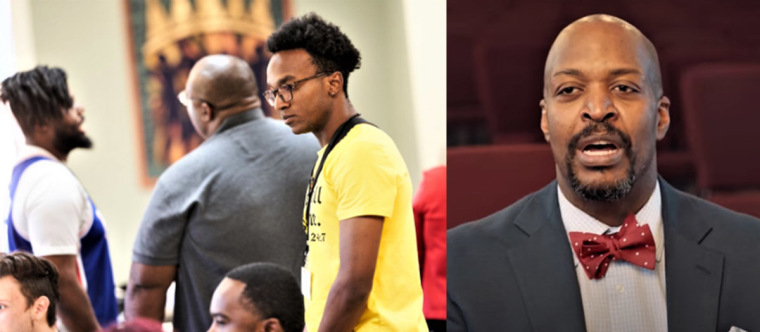 The Presbyterian Church in America is increasing the number of education grants it awards to help minorities become congregational leaders and will soon be voting on whether to double the amount for assistance annually.
"If our church is only [reflective of the] majority culture, it's going to be hard for us to grow," the Rev. Chris Sicks, senior pastor of Alexandria Presbyterian Church of Virginia, told The Christian Post about the PCA. "That's the pragmatic reason. The deeper reason is it's a Gospel imperative. … For the Body of Christ to be fully realized, it needs to represent the fullness of humanity."
Sicks' church donates to the Unity Fund, which was started in 2016 to provide money for theological coursework assisting people of color in becoming teaching and ruling elders in the denomination. The fund also provides money for the body's small group of minorities who are already in the eldership to go to the General Assembly, the Reformed body's annual meeting.
The fund came about after the PCA passed a resolution to apologize for member churches' past racism dating from the civil rights era and earlier, when many were part of the Southern Presbyterian Church.
The Rev. Scott Bridges, a longtime PCA pastor on both the East and West Coasts, heads the Unity Fund and helped to launch the program. He was motivated when friend Irwyn Ince — the only African American presiding officer ever elected by the General Assembly — told him how many black teaching elders were in the PCA: 47 of nearly 4,800 overall.
Bridges then looked at the denomination's "Blue Book," the annual report of statistics, and he found even fewer Latinos in the category and only a pair of Native Americans. "I compared where those statistics told us we were versus Revelation 7:9," which talks of the "great multitude" from "all nations, tribes, peoples and tongues" worshiping the Lord in Heaven, he told CP.
Looking again at Revelation, he noticed something else as well. "The only way John describes the church in its glorified state is by its differences," he said. He was sold on making the fund a reality.
Click here to read more.
SOURCE: Christian Post, Kyle Huckins