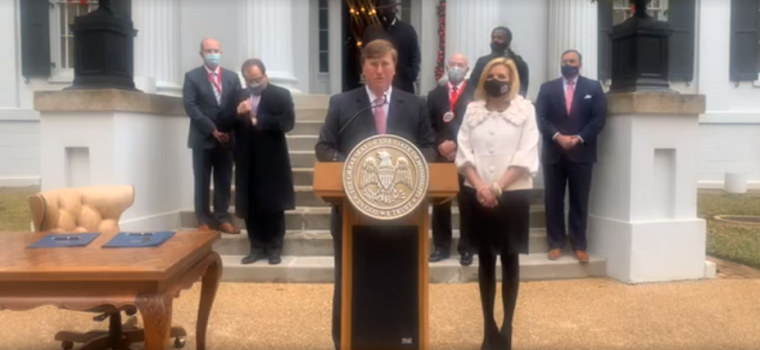 As 2020 comes to a close and the United States continues to grapple with the coronavirus pandemic and the resulting economic fallout, the governor of Mississippi has called for a statewide day of prayer, humility and fasting.
During a press conference aired on Facebook Live Wednesday, Gov. Tate Reeves, R-Miss., reflected on the challenges Mississippians faced throughout the year, including the coronavirus pandemic, unemployment, economic uncertainty and natural disasters.
"This has been a challenging, dare I say a very, very hard year for so many of our fellow Mississippians," he said. "There has been so much suffering and for many of our fellow Mississippians, we continue to suffer."
Click here to read more.
SOURCE: Christian Post, Ryan Foley