Among the many Hollywood celebrities who hotly opposed Donald Trump, Alyssa Milano has been one of the most consistent. Now, as she believes that the election of Joe Biden is a fait accompli, she is offering an olive branch. How should we respond?
On November 24 she tweeted, "I'd like to extend an olive branch to Trump supporters.
"I am ready to move #ForwardTogether.
"There's so much work to do to heal the nation. Let's be a part of the solution and not add to the problems we face.
"My comments are open. Please reply with #ForwardTogether. ❤️"
She also said, "We're going to need a lot of humility and compassion right now. Anger and triumphalism is less helpful."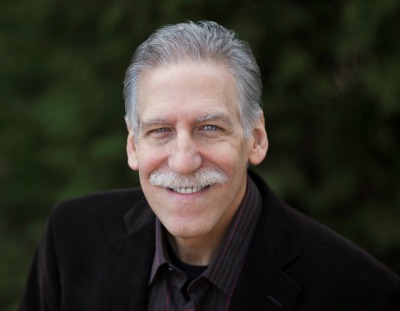 Prior to Biden's apparent victory, though, her sentiments were different. And so, on October 22, she tweeted, "America or Trump. You can't love both. #BidenWon."
On the same day, she also tweeted, "Hope over fear. Love over hate. #BidenWon." (Yes, she tweeted that Biden won back in October.)
Not surprisingly, the responses to her olive branch were mixed.
Fox News reported that, "Trump supporters were quick to react to Milano's offering on Monday, and a majority did not meet her with kind words in return. Several balked at the star's approach, calling it a 'joke' after her several outcries for Trump to be ripped from office.
"'I remember you. You were the one glaring at Justice Brett Kavanaugh during his hearings. You were the one that called conservatives every name in the book and didn't sensor your words in the least. No way you'd be offering an olive branch had your party lost … How about NO,' one person reacted.
"Another wrote: 'I'm too lazy to read the comments but I suspect this yielded exactly zero Trump supporters to take your olive branch.'"
Others, responding as Trump opponents, made clear that they had nothing in common with his supporters. There was no olive branch coming from them.
I felt to respond differently, tweeting: "By all means, let's seek to heal the nation. #ForwardTogether!
"3 questions for you:
"1) For what past comments can you now apologize?
"2) Can you have a civil conversation with pro-life Christians?
"3) Would you have accepted an olive branch from Trump supporters Nov 2016?"
These questions were meant to be sincere, even if my tweet was buried among thousands of other responses and never even seen by Milano.
My point was to say this: I will sit and talk with almost anyone who has an opposing ideological or spiritual or political point of view as long as they are willing to have an honest exchange of ideas. To refuse to do so is to shut all possible doors of communication, destroy any possible bridges of understanding, and eliminate all possible efforts at outreach.
Click here to read more.
SOURCE: Christian Post, Michael Brown