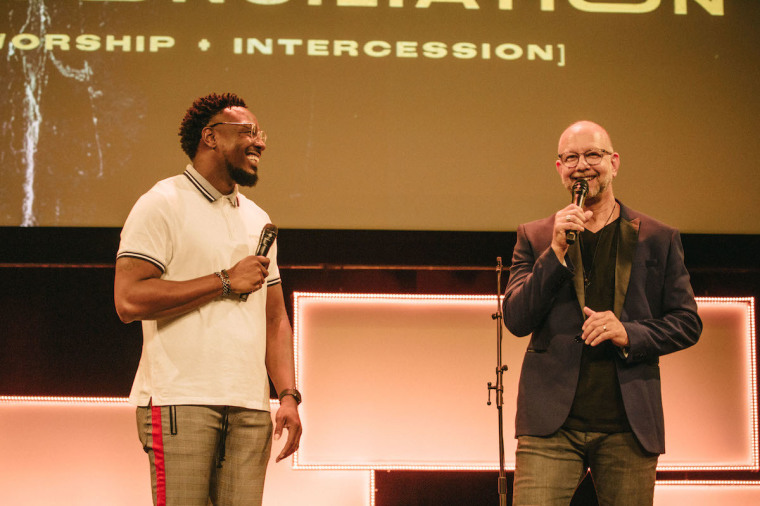 In a time of deep racial tension in America, a middle-aged white pastor and a young black pastor — Jay Stewart and Derrick Hawkins — are sharing the story behind their unbreakable bond centered on their faith, which led them to combine their culturally segregated churches and become one.
The unlikely pair are leading the journey of racial reconciliation by example. In their new co-authored book, Welded: Forming Racial Bonds That Last, released by iDisciple this month, Stewart and Hawkins recount the two-year journey that led to the merging of Hawkins' African American church with Stewart's predominantly white megachurch.
"In 2014, Pastor Derrick came to a service at The Refuge after seeing our campus in Salisbury, his hometown," Stewart told The Christian Post of how their unique bond began. "He approached me that day about mentoring him and coaching him as he prepared to take over the role of senior pastor at The House of Refuge Deliverance Ministries in Greensboro, North Carolina.
Hawkins recalled, "My wife asked would I take my daughter to get her hair done, on a Saturday morning might I add, it was my typical rest day. I obliged her request! This trip led me to a sign in downtown Salisbury, North Carolina, where The Refuge had a campus extension."
The church's sign caught Hawkins' attention and God would have it that the two would meet and begin a friendship and partnership that now can serve as an example for churches to follow.