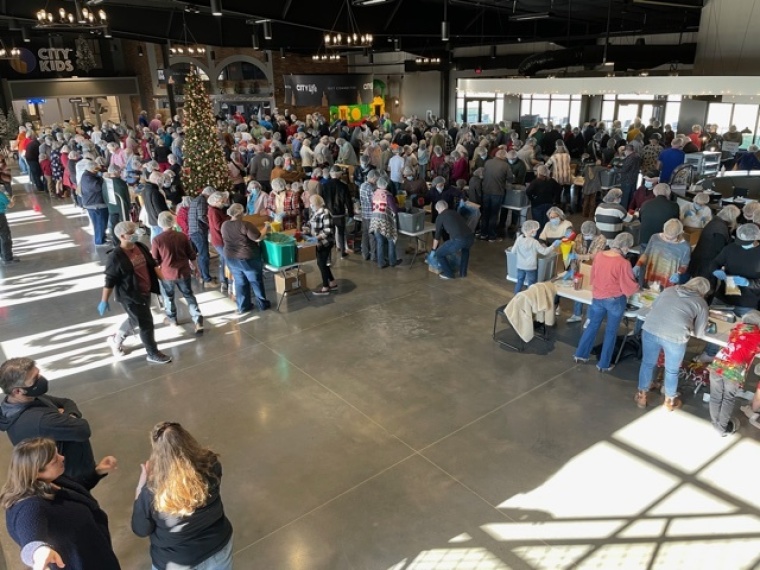 A congregation in Missouri packed over 40,000 meals for the less fortunate, with more than 500 volunteers taking part in the charitable endeavor.
Hope City Church of Joplin held the meal-packing event on Sunday morning, with participants putting together exactly 40,218 meals during their 9:45 a.m. and 11:15 a.m. worship services.
Those involved in the effort to pack tens of thousands of meals were required to take various precautions due in part to the coronavirus pandemic, according to Lead Pastor Cody Walker.
Click here to read more.
SOURCE: Christian Post, Michael Gryboski