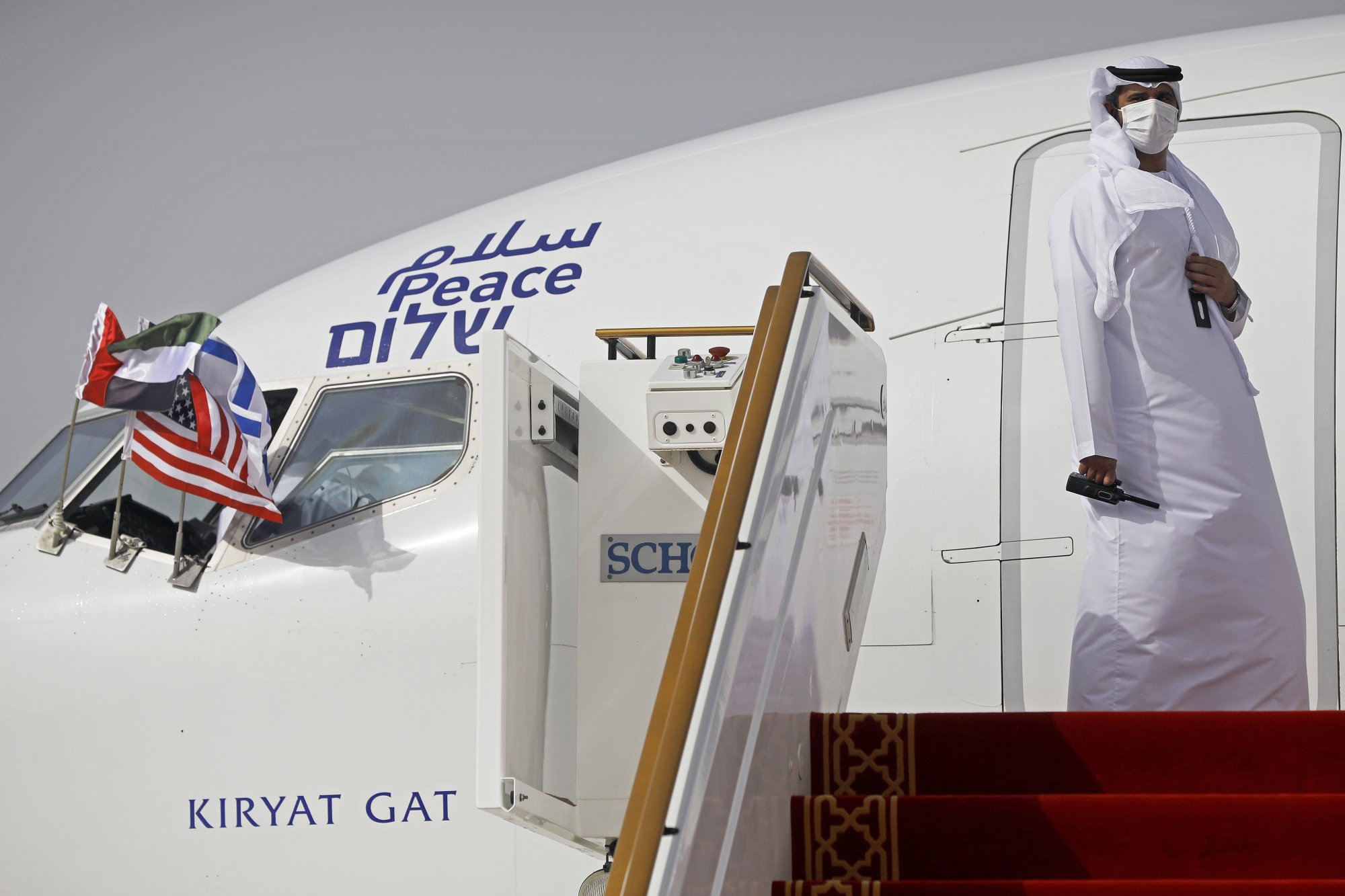 Today President Donald Trump's son-in-law and White House senior adviser, Jared Kushner, flew on the first direct commercial flight from Israel to Morocco, making history since the peace deal the president signed earlier this month.
Meir Ben-Shabbat, Israel's national security adviser, who was also on the flight, said that "history is being written before our eyes."
Kushner is heading the American delegation in Rabat, where a series of agreements will be signed between Morocco and Israel, according to officials.
The 24-hour trip will allow the two countries to sign four agreements, one allowing direct flights between the two countries. The other agreements will focus on tourism, agriculture and general financial issues.
Morocco became the fourth Arab state to normalize ties with Israel this year after the Trump administration brokered agreements with United Arab Emirates, Bahrain and Sudan.
The Palestinians severed ties with the U.S. after Trump recognized the contested city of Jerusalem as Israel's capital in late 2017. The Palestinians rejected Trump's Mideast plan early this year, paving the way for the U.S. to turn its focus to Israel's separate agreements with Arab countries, ABC News reports.
At a news conference, Israeli Prime Minister Benjamin Netanyahu praised Kushner for showing "how wrong these naysayers were," and said Israel is "deeply indebted" to the Trump administration.
Ivanka Trump tweeted:
After U.S. brokered peace deal, El Al Airlines operates first Israel-Morocco flight on December 22, 2020 ✌️ pic.twitter.com/NyUx6RBbJZ

— Ivanka Trump (@IvankaTrump) December 22, 2020
Another historic first flight with the team! 🇺🇸🇮🇱🇲🇦 Tel Aviv – Rabat pic.twitter.com/ZMuI5IIEgZ

— Avi Berkowitz (@aviberkow45) December 22, 2020
The historic El Al flight #LY555 from Tel Aviv has landed in Rabat! pic.twitter.com/sMtCpLZ6AY

— U.S. Embassy Morocco (@USEmbMorocco) December 22, 2020
Click here to read more.
SOURCE: Charisma News