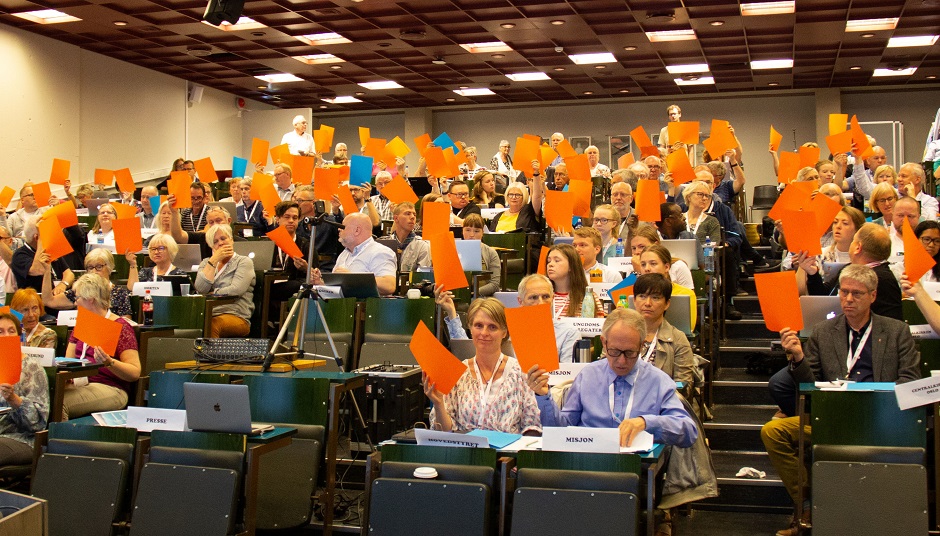 On 21 December, 2020, this historic statement was published on the Methodist Church's website: "The Methodist Church in Norway admits and apologizes for the condemning attitudes and actions that have inflicted insults, harm and suffering on LGBT+ people instead of dignity".
It added: "This is contrary to the gospel of God's unconditional grace and love. Every human being is created in the image of God and loved by God". [translated from Norwegian by KPK]
The apology has been formulated by the main board of the Methodist Church in Norway after the Annual Conference decided that such a statement was appropriate.
The head of the main board, Audun Westad, told the Methodist Church's magazine Brobyggeren that it is with sorrow that they acknowledge that they as a church have hurt others.
"We have not been able to offer the security people should be able to expect", he said. "Therefore, it is necessary that we as a church just take a stand on this and sincerely apologize and forgive".
Click here to read more.
SOURCE: Evangelical Focus, Kristelig Pressekontor