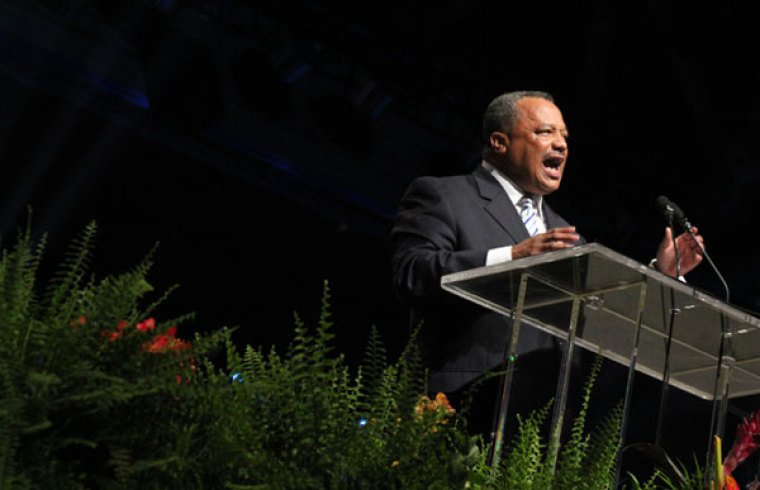 Fred Luter, the Southern Baptist Convention's first and only black president, along with current leader J.D. Greear have joined a growing chorus of dissent over a statement from the denomination's Council of Seminary Presidents denouncing racism and critical race theory.
Luter joined scores of Southern Baptists in endorsing A Statement on Justice, Repentance, and the SBC, which argues that "the actions of some in the SBC appear to be more concerned with political maneuvering than working to present a vibrant, gospel-loving, racially and culturally diverse vision."
"We stand with our brothers and sisters of the National African-American Fellowship of the Southern Baptist Convention and their statement of December 11, 2020 affirming their acknowledgement of systemic racism and their admonition to proceed with prayer for 'better understanding through our mutual love for Jesus Christ and one another,'" the statement, released Friday, said.
Click here to read more.
SOURCE: Christian Post, Leonardo Blair