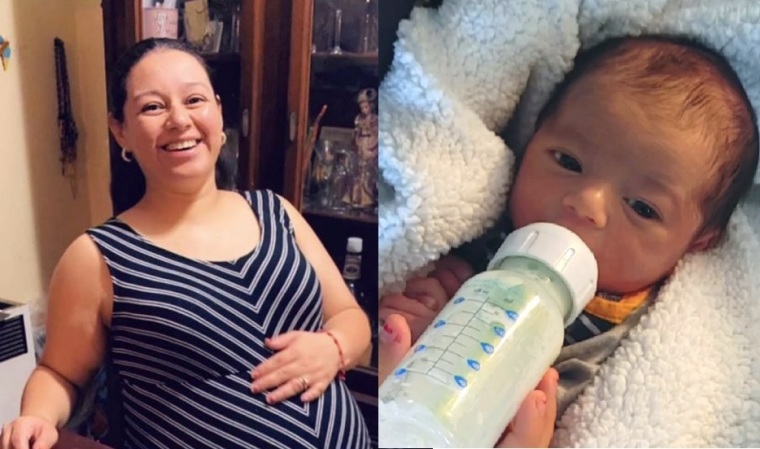 The family of a 33-year-old woman, who died from COVID-19 shortly after giving birth, are now grieving their loss and urging the public to treat the threat of the virus as a "real thing."
"It's is a real thing. I don't know why people don't comprehend that," said Michael Avilez in an interview with KCAL about the death of his sister, Erika Becerra, who died in Detroit, Michigan, last Friday night.
He says his sister, who already has a 1-year-old daughter with her husband, had no known underlying conditions other than pregnancy.
"She had a normal labor, she gave birth to her son but didn't get to hold him because right after she gave birth, that's when they put in the tube and then from there she just started declining," Avilez said.
He said his sister was eight months pregnant when she was diagnosed with COVID-19 three weeks ago. As time went by, doctors recognized that her health wasn't improving so they induced her labor and on Nov. 15, she gave birth to her son, Diego Antonio Becerra.
"Towards the last moments, she was tearing up. I know she heard us as we prayed for her, we talked to her, we comforted her in the last moments," Avilez said, recalling the difficult final moments he spent with his sibling. "All my sister wanted was the best for everybody and she cared about lives. She didn't deserve to go through what she went through."
Speaking a day after she died, Avilez said he is comforted because "I know God needed her more than I did" and his family gave her to Him "with open arms" despite praying earnestly that she would live.
Click here to read more.
SOURCE: Christian Post, Leonardo Blair