Through all the divisive issues of 2020, Americans have shared at least one common trait: skyrocketing stress. The American Psychological Association calls it a "national mental health crisis" with potentially "serious health and social consequences for years to come." Columbia University professor of clinical psychiatry Michael Liebowitz said the pandemic is "a huge added stress factor." This makes the spike in anti-anxiety medications understandable. Prescriptions rose by 34 percent in a matter of months when the pandemic broke out.
People have attempted to decrease their stress through entertainment, alcohol, and prescription or recreational drugs. In Oregon, its citizens just voted to make virtually all drugs legal even those which have often proved lethal.
But people of faith in America appear to have a better solution: weekly church attendance.
Measuring by gender, ethnicity, income level, age or political affiliation, a Gallup survey shows that Americans all reported a decrease in their mental health in 2020. That is to say, Americans in every category except for one. Regular churchgoers comprised the only group that actually improved in their mental health during this turbulent year.
Few churches in 2020 were even open during most of the pandemic. Most have resorted to an online worship format and many continue to be shuttered as the pandemic persists. And yet, in the national survey, church members who managed to attend weekly rated themselves as having increased their mental health in 2020 over 2019.
Click here to read more.
SOURCE: Christian Post, David Jeremiah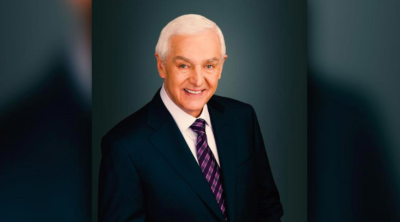 Dr. David Jeremiah is among the best known Christian leaders in the world. He serves as senior pastor of Shadow Mountain Community Church in El Cajon, California and is the founder and host of Turning Point. Turning Point's 30-minute radio program is heard on more than 2,200 radio stations daily. A New York Times bestselling author and Gold Medallion winner, he has written more than fifty books.